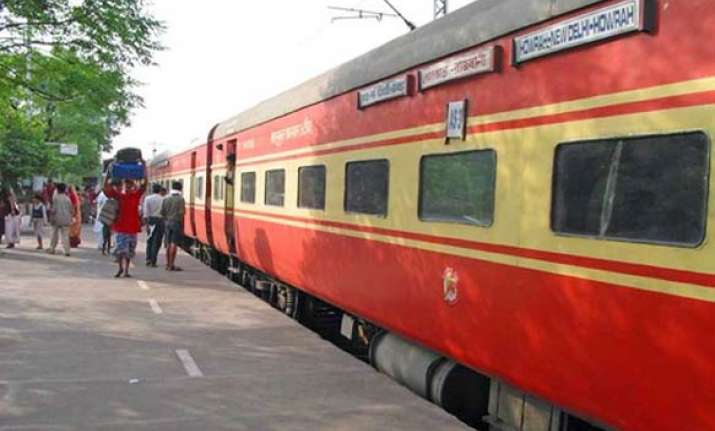 Kolkata, Jun 16 : Passengers on board the Howrah-New Delhi Rajdhani Express had a close shave on Wednesday when two pairs of front wheels of the train's electric engine derailed at Gangpur station in West Bengal's Bardhaman district, The Hindu reports.

There was, however, no report of any injury or casualty, according to the Eastern Railway authorities.

A statement released by the Eastern Railway authorities stated that the train had left Howrah station here at 4.55 p.m. and the wheels of its engines got derailed at around 5.55 p.m. while it was entering Gangpur station at a low speed.

Gangpur station is about seven km from the Bardhaman Junction.Eastern Railway General Manager Varun Bharthuar along with several other senior railway officials rushed to spot immediately after the derailment incident was reported.

The Eastern Railway authorities said that a second engine was despatched from Howrah within an hour of the incident to replace the derailed engine.

"The engine is expected to reach Gangpur station by 9 p.m. By then, the realignment work of the first engine will also be completed," a senior public relations officer of the Eastern Railway said.