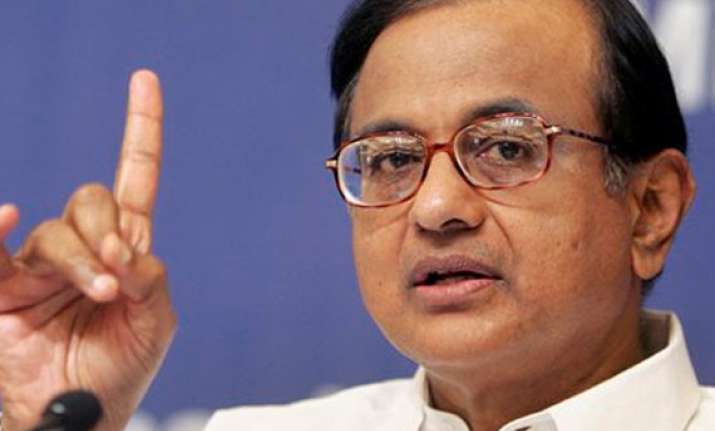 Thiruvananthapuram, Jun 27: In the backdrop of arrest and interrogation of Abu Jundal, Home Minister P Chidambaram said today there was clearly state support to the terrorists responsible for the 26/11 massacre in Mumbai.
"When I say, state actors, at the moment, I am not pointing my finger at any particular agency. But clearly there was state support or state actors' support for the 26/11 massacre," he said at a press conference here.
Jundal, a key handler of 26/11 attackers, was arrested on June 21 on his arrival from Saudi Arabia.
Chidambaram said there was clear evidence that Pakistan's official machinery was involved in carrying out the Mumbai terror attack in 2008 which claimed 166 lives.
"He (Jundal) has confirmed that he was in the control room. This has confirmed our suspicion that there was some organised effort. There were some kind of state actors. The argument that non-state actors were behind the massacre is no longer valid," he said.
The Home Minister went on to add, "we have always been saying that some state support was behind the act. This (Jundal's interrogation) has broadly confirmed what we have been saying".
Pakistan, he said, has come out poorly as it continues to deny that the handlers of 26/11 terrorists were sitting in that country.
Chidambaram said the world appreciates the way India has been tracking down the 26/11 accused.
"But in contrast, Pakistan comes out poorly as a country in denial. As a country which denies that there were controllers and handlers, sitting in somewhere in Pakistan, giving instructions in telephone to Kasab and nine others.
"I think the way they are going about it, puts us in goodlight and puts Pakistan in bad light," he said. The Home Minister said the Indian security agencies have
been tracking Jundal, Lashkar-e-Taiba operative, for nearly a year and the information was kept a "well guarded secret".
"We had information about him and who he was. Abu Jundal is pseudonym. We had to first identify the person. We identified him almost a year ago. It was a well guarded secret. None of you discovered it. We tracked him, we found him and we have apprehended him," he said.
The Home Minister said yesterday he got a note from Pakistan Interior Ministry Adviser Rehman Malik requesting him to share with Islamabad information that was gathered about 30-year-old Jundal.
"We will do that in due course. But I will insist that Pakistan keeps its promise and gives us the voice samples of all the persons whose list was given. Let's see how Pakistan reacts. It is Pakistan which is under pressure, not India," he said.
Maintaining that he could not share the details of the investigation, Chidambaram said Jundal, a key handler in the Mumbai terror attack, had given a few names and identified the persons who were 'in the control room (at Karachi)' during interrogation.
"Now we are confident that we will be able to track down the masterminds and accomplices," he said.
Asked about underworld don Dawood Ibrahim, the Home Minister said India believed that he was in Pakistan even though Pakistan denied it.
"We think he is there. But Pakistan denies that he is in Pakistan. Pakistan flatly denies that Dawood Ibrahim is in Pakistan," he said.