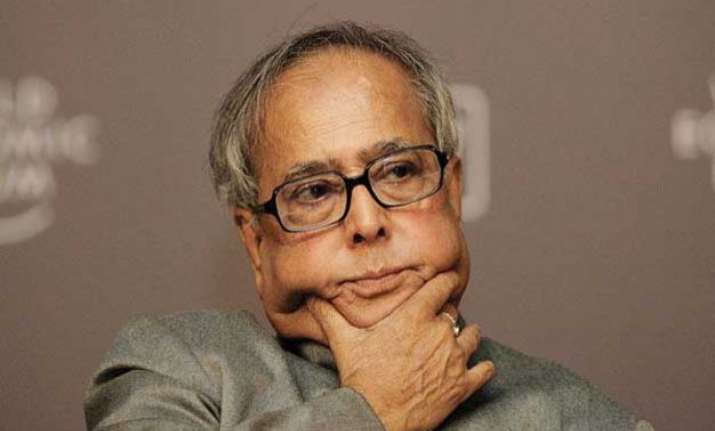 New Delhi: Stressing the need to boost clean energy generation, President Pranab Mukherjee today said that the share of renewable power generation will be enhanced to 15 per cent of the total energy mix in the next seven years.
Addressing the joint sitting of Parliament, Mukherjee said, "The share of renewable energy in electricity generation is being significantly enhanced from 6 per cent to 15 per cent of the energy mix in the next seven years."
The scheme for setting up 25 mega solar parks has been approved. The implementation of the Green Energy Corridor Scheme has also been accelerated.
Setting up solar generation capacities along the international borders will be a key area, he said, adding the government has made successful efforts in attracting global investors in this sector.
 
Mukherjee said that similar attention is being paid to bio-mass and hydro energy.
The Power sector has achieved 76 per cent capacity addition by January 2015 against the 2014-15 target of 17,830MW.
"In order to provide 24x7 quality power in rural and urban areas, the Deendayal Upadhyaya Gram Jyoti Yojana with an outlay of more than Rs 43,000 crore and the Integrated Power Development Scheme with an outlay of Rs 32,600 crore have been launched," Mukherjee said.
Major projects for improving the transmission and distribution system in the north-eastern states have been started.
The President added, "To deepen the reforms in the electricity sector, the Electricity (Amendment) Bill 2014 has been introduced."