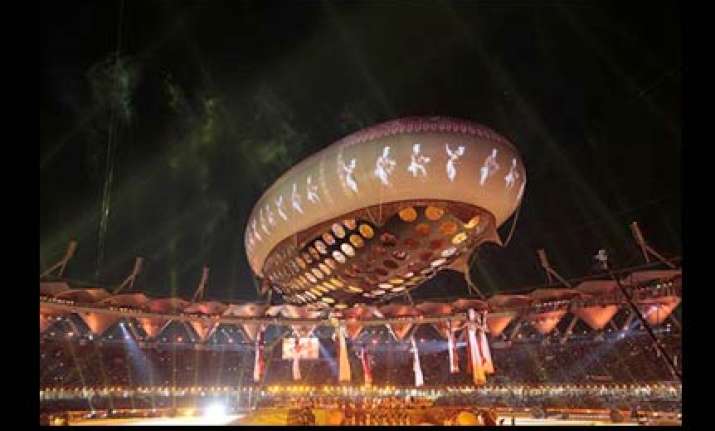 New Delhi, Oct 3 (PTI) India is known as the country of several classical dance forms and it was fitting that almost all these figured during the 40-minute cultural part of the Commonwealth Games opening ceremony at the Jawaharlal Nehru Stadium here today.
The formal segment of the Games launch party was followed by the cultural extravaganza, in which "Tree of Knowledge" was included to showcase the different classical dance forms.
The dance forms that were showcased to the full capacity audience were Bharat Natyam, Odissi, Kathak, Manipuri, Mohiniattam and Kuchipudi.
Seasoned classical dancers, including Pandit Birju Maharaj, Saroja Vaidyanathan, Singhajit Singh and Charu Sija Mathur, Bharat Shivaji, Raja and Radha Reddy and Sonal Mansingh.
 Also featured were yoga and teacher-pupil concept which has been a very ancient custom in the country.
 Traditional percussion instruments like the tabla and the mridangam, also found a place in the programme along with sitar.
 Keshav, a child prodigy hailing from Puduchery, took the breath away from the spectators with his spell-binding performance with the tabla.
 Not to be left too far behind were traditional drums of Manipur and Kerala -- Pung Cholom and Chenda -- both used in classical dances. PTI