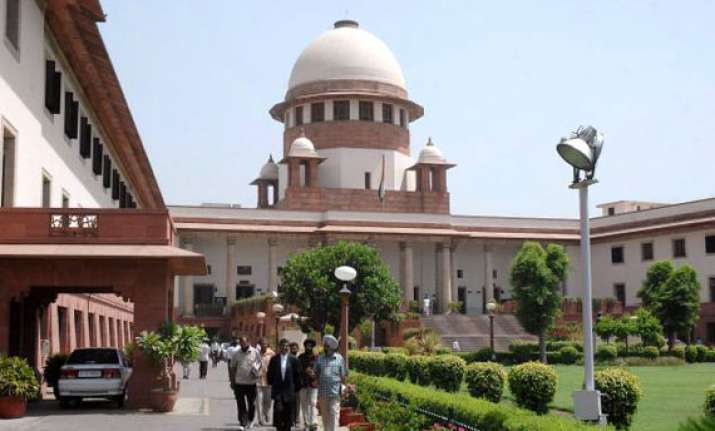 New Delhi, Nov 30 :  The Supreme Court today took note of 21 state governments' failure to file replies to a plea for setting up a high-powered 'civil service board' to decide transfer and postings of civil servants and rid bureaucracy of political interference, corruption and inaction.
"Why they have not filed the responses? They (states) are directed to file their responses in one month," a bench of justices K S Radhakrishnan and Dipak Misra said on being told that out of 36 respondents, only 15 states, including the Centre, have responded to its notices.
During the hearing, senior advocate K Venugopal appeared for petitioners, former Cabinet Secretary T S R Subramanian and 82 other retired bureaucrats, and said, "Some of the states do not want interference."
"The idea is to improve the situation and this is not an adversarial kind of litigation. We will also ask them (the states which have not responded) to respond," the court said and sought to know as to whether the Hota Committee report on on civil service reform has been acted upon.
"The report has not been acted upon," Venugopal replied. The court then also asked the Centre to file a status report after considering the replies of all the state governments on issues raised in the PIL and fixed February 20 for further hearing.
The apex court had issued notices to the Centre, state governments and the Union territories on the PIL, also filed by former Indian Ambassador to the US Abid Hussain, former Chief Election Commissioner N Gopalaswami, former Election Commissioner T S Krishna Murthy, former IPS officer Ved Prakash Marwah, and former CBI directors Joginder Singh and D R Kaarthikeyan.
The PIL has alleged that at present, the system of transfers, postings, promotions, disciplinary action and other personnel matters pertaining to the members of civil services are ad-hoc and non-transparent.
"There is an urgent need to make the civil servants accountable, sensitive and responsive. If this is achieved, there will be across-the-spectrum benefits...
"Transfers are often used as instruments of reward and punishment, with officials being frequently transferred on the whims and caprices as well as the personal needs of local politicians and other vested interests. Officers,
especially those in the All India Services serving in state governments, have no stability or security of tenure," it said.
It also said the civil servants at all levels should be given a minimum three-year fixed tenure on each post to foster functional freedom and independence.
Any premature transfer should specifically be authorised by the 'civil service board / commission' on specific circumstances to be brought out in writing, it had said.
At least four high-powered panels made recommendations for freeing the bureaucracy from political interference but the government had not taken any concrete step for implementation of the reforms suggested by them, it said.
"Change of government invariably leads to new rounds of transfers as the incoming group of political leaders seeks to reward supporters and put its "own" staff in key positions.
"Moreover, the 'transfer industry' is backed by entrenched and powerful vested interests as frequent transfers generate huge amounts of black money for corrupt officials and politicians...," it said.
The PIL said there should be an independent, high-powered and statutory 'civil services board' in each state which should process proposals of postings and transfers.