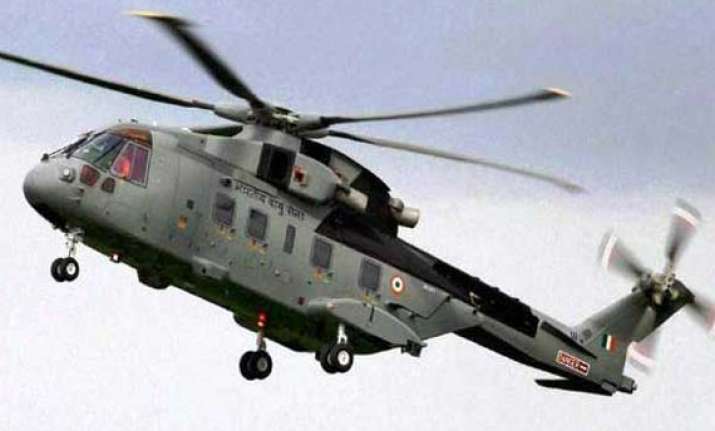 New Delhi, Feb 17 : Sanjeev Tyagi, a cousin of ex-Air Chief S P Tyagi, has  rubbished charges of having received kickbacks in the Rs.3,600 crore VVIP chopper deal, saying it was an "absolute lie" even as he admitted having met one of the middlemen 17 years back on a power sector deal.
"Everything started with a lie and it will die with that lie," Sanjeev Tyagi told a news channel in an interview.
In a report filed by Italian investigators on the defence deal in Italy, the three Tyagi brothers -- Julie, Docsa and Sanjeev -- are alleged to have received kickbacks from middlemen.
Sanjeev said he met Guido Haschke in 1996, who has levelled allegations against him, in connection with some dealings in Power sector as consultants and that he has never ventured into the Defence sector in any way.
"It is only logical that he (Haschke) knows that my cousin is Air Chief. So he started on a total wrong premise, a malicious story that he can help AgustaWestland by lowering the heights of the choppers" Sanjeev said.
He further added that, "I have never spoken to the Air Chief Marshal in connection with the deal" as they had developed a strained relationship till 2007.
However, he said the former Air Chief may have met one of the Carlo Gerosa, named as a middleman, during the wedding of his niece.
Stating that he was "painfully surprised" the way his family was maligned, Sanjeev said he was ready to face a CBI probe as "all my transactions are above board".
"I have never dealt in the defence sector...I don't know anyone in Agusta....I have been raped daily" with all these allegations against me. "I welcome the inquiry" ordered by the government and the truth will come out."
He also refuted reports that he and his two brothers have gone into hiding. "Why should I hide? What wrong have I done? he asked.
The issue of bribery in the defence deal resurfaced after the arrest of Finmeccanica CEO Giuseppe Orsi and AgustaWestland CEO Bruno Spagnolini in Italy for paying kickbacks.
The investigation report suggests that the former Air Chief had met middlemen more than six to seven times and allegedly briefed them about the developments in the deal.