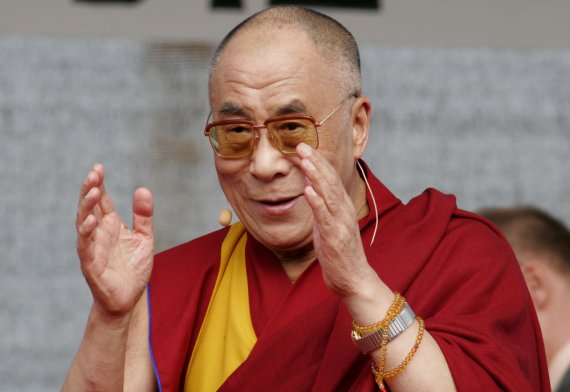 New Delhi: Exiled Tibetan spiritual leader the Dalai Lama today claimed that Chinese President Xi Jinping has publicly admitted that Buddhism has a role to play in the preservation of Chinese culture.
He added this was for the first time in years that any leader of the Communist Party of China, which rules the country, has openly acknowledged the role of religion in Chinese society.
"Preservation of Tibetan Buddhist knowledge, culture and language is of immense value to the Chinese people. President Xi Jinping has publicly said that Buddhism has a role to play in the preservation of Chinese culture.
"I think till 30 years ago... or even 15-20 years ago, no other Communist party leader (was seen) showing some respect to or appreciation of Buddha dharma. Preservation of Tibetan culture, Buddhism, Buddhist leadership... should be paid some attention," Dalai Lama said.
The Tibetan spiritual leader was delivering a lecture here on, 'One World, One Vision, One Future'.
Talking about the demand for Tibetan independence, the Dalai Lama said that while pressing for freedom from China it was crucial to remember that spirituality was an important element of Tibetan culture.
"Some (Tibetans) say independence... there is too much of emotion. Tibet is spiritually very rich. But some Tibetans stay as illegal immigrants in Canada, US and some European countries. They are not talking spirituality. They are seeking dollars and euros.
"They should remain in China as far as economy and material development (is concerned)... everyone seeks money from China," he said.
"They (China) must give us genuine freedom for preservation of our culture. In long run this will be of immense help to Chinese Buddhists," the Dalai Lama added.