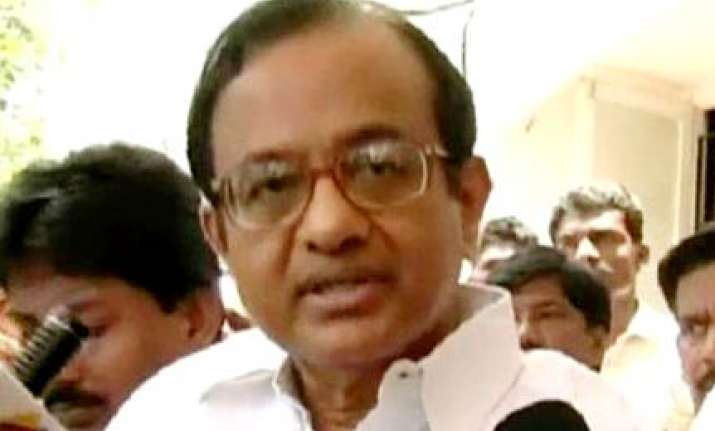 In the first ministerial visit from India to Pakistan since 26/11, P Chidambaram will travel to Islamabad on Friday on a two-day trip during which he is expected to press for probe against Lashkar founder Hafiz Saeed and seek voice samples of handlers of Mumbai attackers.
Chidambaram, who is visiting Pakistan primarily for SAARC Interior Minister's Conference on Saturday, is expected to have bilateral meeting with Pakistan Interior Minister Rehman Malik soon after his arrival in Islamabad.
The Home Minister's talks with his Pakistani counterpart are expected to be centred on terrorism emanating from Pakistan and the steps India would like the country to take to end it.
Chidambaram will seek to know the status of investigation and trial being conducted in Pakistan in the Mumbai attacks case.
The Indian side would seek to know the follow up on the 10 dossiers given to Pakistan till a few months back, detailing the evidence against Saeed and others in the Mumbai attacks case.
Ahead of the visit, India gave one more dossier to Pakistan on June 18 providing further information about Saeed's role in Mumbai attacks. This was based on questioning of Pakistani-American LeT operative David Headley by a team of National Investigation Agency earlier this month.
Pakistan's Supreme Court had on May 25 set Saeed free, arguing that there was not enough evidence to keep him in prison.
This has disappointed India, which maintains that it had given ample material regarding involvement of Saeed in the Mumbai attacks and several other cases.
During his visit, Chidambaram is expected to press Pakistan to pursue the probe against Saeed by following up on the leads provided in the Indian dossiers.
He is also expected to seek voice samples of Pakistan-based "handlers" of the 10 terrorists who attacked Mumbai on November 26, 2008, they said. These include seven LeT operatives who are currently undergoing trial in Pakistan.
India has been demanding voice samples of the handlers whose conversations were intercepted while the attack unfolded as this will help in the investigations into the Mumbai terror attack.
As he prepares to host Chidambaram, Pakistan Interior Minister Rehman Malik said he would like to discuss all issues that have been "creating irritation" in the bilateral ties in a "transparent" and "very responsible" manner.
 Malik said Pakistan wants friendly ties with India and welcomed Chidambaram's visit to Islamabad beginning tomorrow for the SAARC Home Ministers' meeting.
 "Well, they must have brought an agenda. We will also bring our agenda and discuss it on the table in a transparent and very responsible manner," Malik told reporters.
Malik said he had been having "indirect conservations" with Chidambaram through dossiers on the Mumbai attacks.
"Indian authorities and Pakistani authorities are meeting, as you know there was a gap earlier. So welcome incoming guests from India," he said.  About ferences in the bilateral relations, Malik said: "We want friendship. We want to bring every issue which has been creating irritation between India and Pakistan." PTI