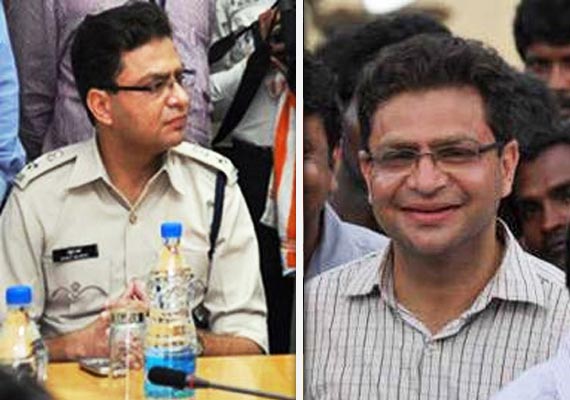 Kurukshetra, Haryana, March 20 : The father and grandfather of  former Bilaspur SP and IPS officer Rahul Sharma, who commited suicide in the Officers Mess in Bilaspur on March 12, have alleged that he was mentally tortured by his seniors because of which he took his life.
Sharma's father Raj Kumar Sharma alleged that  his laptop, in which there were vital evidences,  is missing.  
Raj Kumar Sharma says, his son was an honest IPS officer and had done exemplary work in Maoist-infested Dantewada.
Rahul has left behind his wife Gayatri, working in the railways in Bilaspur and two sons.  
Chhatisgarh government has agreed to get the death of Rahul Sharma investigated by the CBI.
Basant Ram Sharma, Rahul's grandfather hopes truth will come out, so tht future generation of police officers are never harassed.