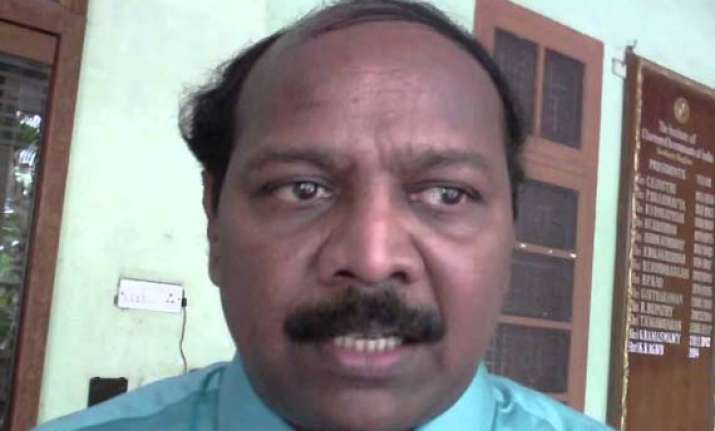 New Delhi: Government is likely to suspend Registrar of Companies (RoC), Chennai Manuneethi Cholan, who has been arrested by CBI today for allegedly receiving Rs 10 lakh bribe.
"On receipt of communication from the CBI the person concerned is liable to be placed under suspension," a senior Corporate Affairs Ministry official told PTI.  RoCs come under the Corporate Affairs Ministry.
CBI arrested Cholan for allegedly receiving a bribe of Rs 10 lakh from a noted industrialist M A M Ramaswamy who has been accused of bribing the official in connection with a meeting of his corporate group tomorrow.
 "The bribe was allegedly paid to declare the proceedings of Annual General Body Meeting, scheduled tomorrow, null and void. The meeting was purportedly aimed at removing the industrialist from the Chairmanship of the companies owned by him," CBI spokesperson Kanchan Prasad said here.