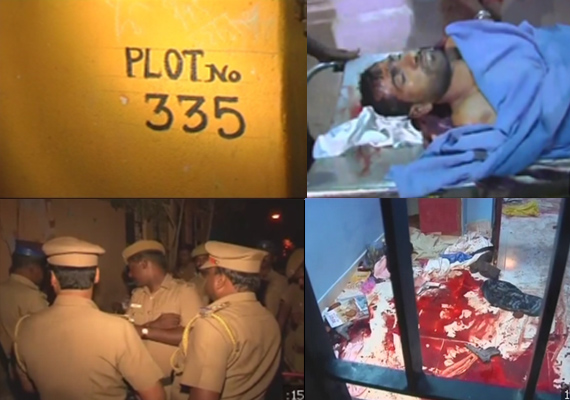 Chennai, Feb 23 :  Five persons, all North Indians,  were  shot dead in an encounter  early this morning for their alleged involvement in a bank robbery case here, police said.

"Five persons were shot dead around 1 am in connection with the bank robbery case," Commissioner of Police J K Tripathy told  newspersons.

Acting on a tip-off, a police team surrounded a house in Vandikaran Street in Velachery around 1 am and asked the suspects to come out, another police officer said.

The accused opened fire at the police injuring two sub-inspectors, who  were later admitted to Royapetta Government Hospital.

Rs 10 lakhs cash and four guns were recovered from the place of encounter. 

Chennai police said, the image of the suspect was recorded in a bank cctv footage, when
he had gone there to conduct a recce of the bank and its surroundings.

In the past one month, there  had been  two bank robberies in Chennai. A Bank of Baroda branch at Perungudi was robbed of Rs 19 lakh followed by a robbery at the Indian Overseas Bank (IOB) branch where the robbers brandished  a toy gun and escaped with Rs 14 lakh after locking the staff.

Police said there was  several  similarities in both the cases.Around 40 special police teams  were on the lookout for the suspects.

Chennai police had also announced a reward of Rs 1 lakh  for clues leading to the bank robbers and their accomplices.

All five bodies of those killed have been sent to Chennai govt hospital for post mortem.