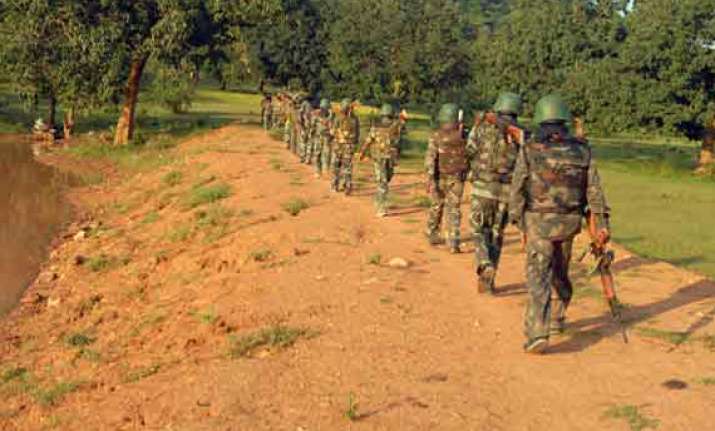 New Delhi, Dec 30: The country's first-ever medical institute for central paramilitary forces with a dedicated cadre of doctors for their over eight lakh personnel on the lines of the Defence-run Armed Forces Medical College (AFMC) is to be set up with Government giving its approval. 

The government has also approved a mega health-care infrastructure project including a super speciality hospital for the troops of forces like CRPF, BSF, ITBP, CISF, NSG and SSB who are deployed for a variety of internal security duties in the country.

"I am happy to announce a major decision of the Cabinet taken at its meeting on December 22, 2011. Cabinet gave its in-principle approval for the establishment of a Central Armed Police Forces Institute of Medical Sciences (CAPFIMS), a 500-bed general hospital, a 300-bed super speciality hospital, a nursing college and a school of paramedics," Union Home Minister P Chidambaram told reporters here today. 

The CAPFIMS will ensure a dedicated cadre of doctors and paramedical staff for the fighting units and 'jawans' who are heavily deployed in risk-prone and hard areas for anti-naxal operations, counter-insurgency operations and border guarding duties.

"This project, when completed, will fulfil a long felt need of the Central Armed Police Forces for a world class tertiary medical centre as well as for an assured stream of doctors, nurses and paramedics for induction into the forces," he said.

At present, paramilitary forces do not have a dedicated and regular stream of doctors for their troops in combat and at far flung locations but with the creation of this infrastructure they will have doctors in every unit as prevalent in the armed forces like Army, Navy and Air force. 

Chidambaram said the Home ministry has also deputed 36 specialist doctors and 230 other medical officers to the central paramilitary forces recently.

With the creation of the CAPFIMS, the government expects to get a dedicated lot of doctors who would be willing to serve with these forces at their far-flung battalion and company locations and at border posts, a number of which are at a high altitude with freezing temperatures. 

A 300-bed super speciality hospital, being created at a cost of Rs 120 crore, was recently inaugurated by the Home Minister at Greater Noida near the national capital. 

The Home Ministry has also decided to enhance and strengthen medical facilities for CRPF personnel deployed in anti-naxal operations to reduce casualty rates and keep troops fit and healthy.