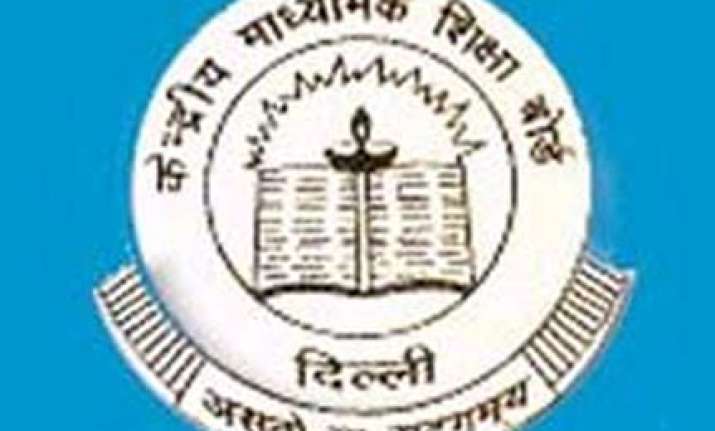 In an ambitious plan to go global, India's premier education board CBSE has decided to set up CBSE International (CBSEI) which would offer a new curriculum and also affiliate schools from foreign countries.
The CBSEI will be launched on Thursday when the board would affiliate 25 schools from Gulf countries, where there is a large concentration of Indian population. Each school has about 9,000 students.
Schools in Oman, UAE, Qatar and Singapore have evinced interest in joining the CBSEI and principals of these schools met HRD Minister Kapil Sibal in this regard today.
These 25 schools, already affiliated to CBSE, will be re-affiliated to the new global wing, CBSE Chairman Vineet Joshi said, adding that the CBSEI will not only focus on Indian diaspora but also attract students from those countries.
"The new curriculum is of international standards and will give a global view to students. It is expected to attract students from the foreign countries to opt CBSEI as an alternative to the international boards like International General Certificate of Secondary Education (IGCSE) affiliated to the University of Cambridge or Geneva-based International Baccalaureate," Joshi said.
The new curriculum will be introduced in Class-I and Class-IX and will be introduced in other classes over a period of three years.
This curriculum will follow the procedure of Continuous and Comprehensive Examination and will have no board exam.
"There will be lot of flexibility with regard to the courses of studies. In Social Science, the international curriculum will focus more on world history and world geography," Joshi said.
He said the affiliation charge for such school will be Rs 2.5 lakh while other international boards charge around Rs six lakh.
However, the new curriculum will not be meant for the Indian schools. A team of resource persons from CBSE will visit these countries in May and give orientation training to the teachers of the affiliated schools on the new curriculum.
The curriculum has been prepared as per the National Curriculum Framework, 2005, which gives importance to child-centric methodology of learning, Joshi said.
Study in CBSEI will equip the children to compete at international level and pursue higher study in any country. The CBSE will take suggestions from other international boards as it starts giving affiliation to schools in foreign countries.
The CBSEI will seek accreditation of international agencies to ensure that it is recognised an international board, he said. PTI