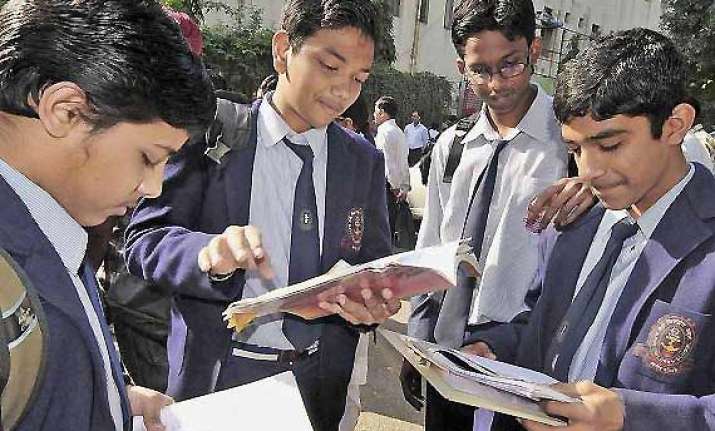 New Delhi, May 25: The Central Board of Secondary Education will release the Class 12 resuts o Monday at 10 am, a press release said.
The results of nearly 10 lakh students will be available online at www.cbse.nic.in or at www.results.nic.in.
The results will also be available through IVRS (interactive voice response system) at 30 paise per minute.
Students can dial 011-24300699, 011-28127030 and 1255536 for getting their resuts.
Candidates can also get their results via SMS. They can also get their results through SMS by texting "cbse12" to 543216 for MTS subscribers, 57766 (BSNL), 54321, 51234, 5333300 (Indicom and Docomo), 5800001 (Aircel), 5207011 (Airtel), 9212357123 (NIC), 50000 (Vodafone), and 57272 (Jagran).
CBSE students have been waiting for the results to be declared for the last two weeks, as college admissions have started in several cities.