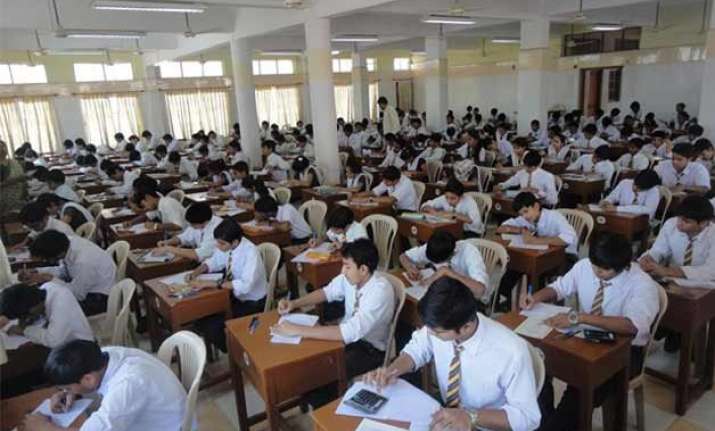 New Delhi: The ongoing board examination conducted by Central Board of Secondary Education (CBSE) for class X and XII is getting mixed reactions from both students and parents.
On March 16, class X students appeared for Mathematics and claimed that exam was very tough and lengthy. Some students were not able to finish the examination on time as paper was quite lengthy.
CBSE, however, affirmed that the Mathematics question paper was directly from the book.
From this year, the ministry of Human resources Development changed the exam paper pattern for both Class X and XII, as a result of which the students have faced many problems.
Till now the Class XII students appeared for English, Business Studies, Physics and Chemistry examination while the Class X students have appeared for Science, History, Social Science, Hindi and Mathematics. READ MORE
While on one side Class X students are gearing up for the English examinations on March 19, class XII students are now gearing up for Mathematics exam.  
The students have faced a lot of difficulty with the change in the exam pattern. Some students have said that questions are directly from book which is making paper lengthy.