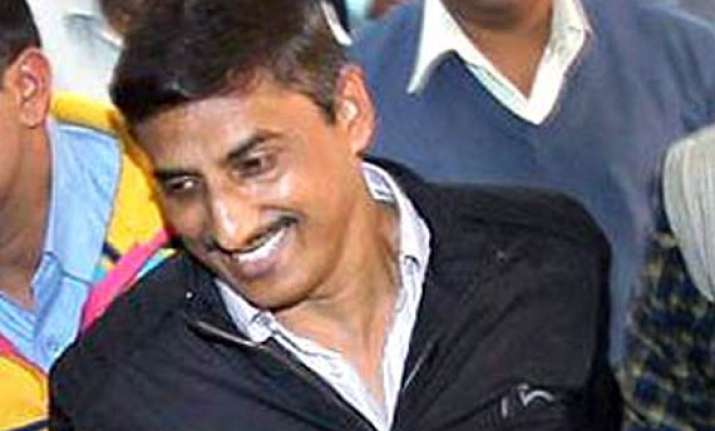 New Delhi, Nov 30: The CBI today opposed the bail plea of former Telecom Minister A Raja's erstwhile Private Secretary R K Chandolia, saying that he is a public servant and cannot be treated on par with those granted bail in the 2G case.

After hearing arguments on Chandolia's bail plea by various parties, including those of the CBI and his counsel Vijay Agarwal, Special CBI Judge O P Saini reserved his order on the plea.

"Put up for order at 4 PM tomorrow," the jugde said. 

Special Public prosecutor U U Lalit opposed Chandolia's plea saying no parallel could be drawn between those who have been granted bail and Raja's former private secretary as he was a public servant and was in the "core sector" of the conspiracy.

Lalit also rebutted Chandolia's argument that DMK MP Kanimozhi was also a public servant but has been granted bail, saying, "The actions committed by these three persons (Chandolia, Raja and former Telecom Secretary Siddharath Behura) were in capacity of public servant."

Defence counsel Agarwal sought bail on the ground of parity, saying "The Supreme Court has not dissected the case and has granted bail not to individual accused but in the 2G case."

Agarwal said his client has spent around ten months in jail while those who have spent 6 months behind bars in the case have been granted bail.

He further said, "The alleged beneficiaries are getting bail where as I am still inside the jail. How strange this is?"

The Supreme Court had on November 23 first granted bail five corporate executives—Unitech Limited's MD Sanjay Chandra, Swan Telecom's Director Vinod Goenka and Reliance Anil Dhirubhai Ambani group's executives Hari Nair, Gautam Doshi and Surrendra Pipara.

Chandolia had also pointed out in his bail plea that after framing of charges, the trial in the case is expected to take considerable time and he should be granted bail as he is similarly placed with the co-accused who were released on bail by the apex court.

Later on November 28, the Delhi High Court had granted bail to DMK MP Kanimozhi, Bollywood producer Karim Morani, Kalaignar TV MD Sharad Kumar and directors of Kusegaon Fruits and Vegetables Asif Balwa and Rajeev Agarwal on ground of parity.

A day later on November 29, the trial court granted bail to Swan Telecom promoter Shahid Usman Balwa, again on ground of his parity with other co-accused, admitted on bail. 

The CBI earlier had opposed former Telecom Secretary Behura's bail plea before the Delhi High Court contending that he was a public servant and his case is not at par with others, who were granted bail by the apex court.

The high court has reserved its order on his bail plea.  Raja is the only one among the 14 accused persons who has not yet approached any court for grant of bail since his arrest on February 2, this year.

The Special CBI Judge while framing charges against the accused had said that prima facie evidence of abuse of official position by Raja, Chandolia and Behura had been found.

Chandolia was also charged with criminal conspiracy, cheating, and criminal breach of trust under IPC and various provisions of Prevention of Corruption Act.