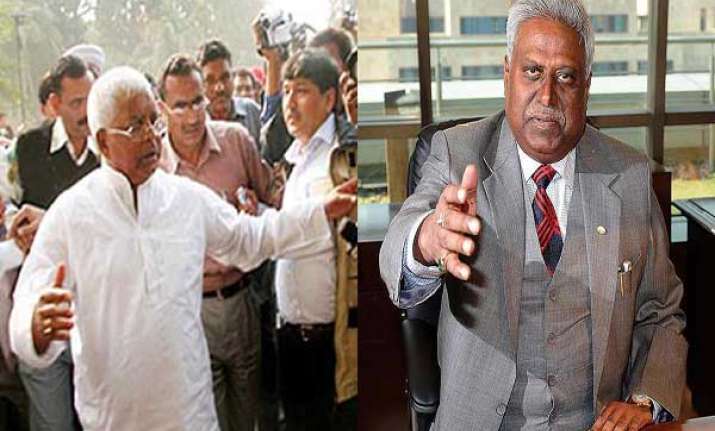 New Delhi: CBI director Ranjit Sinha has favoured dropping of charges against Rashtriya Janata Dal chief Lalu Prasad in the fodder scam, but O P Verma, director of prosecution, has opposed it.
The matter has now been referred to the Attorney General G E Vahanvati for his opinion, as the views of investigation and prosecution wings do not match.
Lalu Prasad had pleaded before the special court that proceedings against him in some fodder scam cases be set aside on the ground that he has already been prosecuted for the same charges in a different FIR.
The cases relate to illegal withdrawal of money from government treasury on the basis of fake supply orders.
Lalu Prasad's argument is that a person tried for a crime and convicted cannot be tried again for the same crime.
The Director of Prosecution on Feb 26 remarked that while some evidence against Lalu Prasad was common to all cases, allegations of fraudulent withdrawals, amounts of withdrawal, officers accused of drawing and receiving were different.
Verma's view is that provisions of Section 300(1) of Criminal Procedure Code and Article 20 of Indian Constitution are not attracted in the present case.
CBI director Ranjit Sinha however remarked "views of the branch officers and Joint Director are not consistent with the observations made in a criminal appeal filed in Jharkhand High Court".
Sinha has left the matter to the Attorney General to opine.