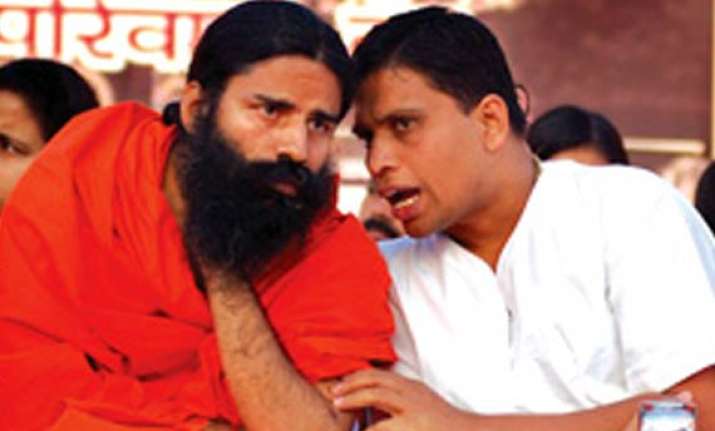 New Delhi, July 24 : The Central Bureau of Investigation (CBI) on Sunday registered a case against yoga guru Baba Ramdev's aide Acharya Balkrishna for allegedly holding a fake passport, an official said.

"We have registered a case against Balkrishna  under section 12 of the Passports Act and cheating and forgery under  relevant IPC sections."  said a CBI official.
Earlier, the investigating agency received a complaint that Balkrishna held more than one passport.
 
After the crackdown here on Baba Ramdev's fast against corruption in June, the government had asked security agencies to probe the allegations that Balkrishna held multiple passports.

Balkrishna, who resurfaced in Uttarakhand's Haridwar two days after mysteriously disappearing following the crackdown, denied all the allegations and asserted that he was an Indian and held an Indian passport.

Baba Ramdev's business empire comprises 34 companies which are controlled by Balkrishna.

In  Haridwar, Acharya Balkrishna said on  Sunday evening that his documents submitted at the Bareilly Passport Office for acquiring the passport have been tampered with.

Balkrishna said, yoga guru Swami Ramdev will address a press conference in Delhi on Monday to explain facts relating to his passport.

There are reports that Swami Ramdev has cancelled his scheduled yoga camps in Russia in view of the passport problem with Acharya Balkrishna. The latter was to accompany Ramdev to Russia.