Follow us on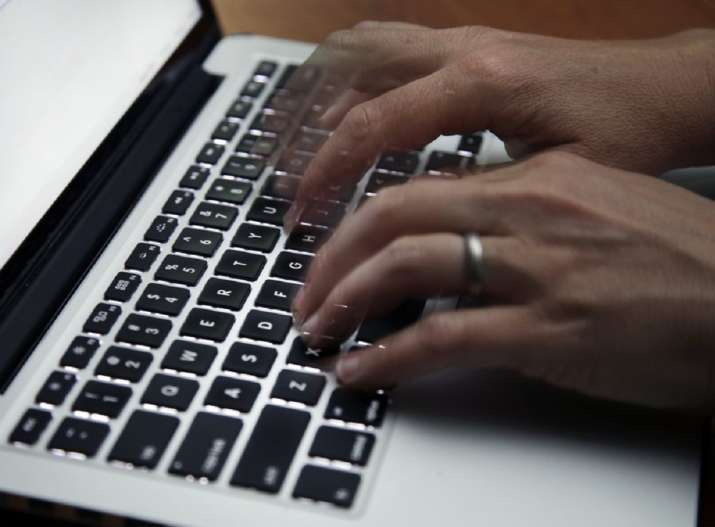 Highlights
Child sexual exploitation material (CSEM) was shared by the accused on social media platforms.
India TV exclusively accessed some Whatsapp groups, that were involved in CSEM peddling online.
Involvement of foreign nationals in suspected.
The Central Bureau of Investigation on Wednesday, arrested seven accused from various places including Delhi, Dhenkanal, Noida, Jhansi, and Tirupati, in an ongoing investigation of a case related to alleged online child sexual abuse & exploitation. The arrested accused are being produced today before the Competent Courts.
During the investigation, it was revealed that the accused were allegedly sharing the links of CSEM videos on certain websites e.g. https://koflink.com, https://pdisklink.com, etc. It was also revealed that some individuals were involved in the trading of CSEM material.
India TV exclusively accessed some Whatsapp groups, that were involved in the peddling of child sexual exploitation material. fun videos, only child sex video, x sex videos, naughty video, and Super Boys Video, were the Whatsapp groups that surfaced during the investigation. 
Apart from this, websites such as coflink.com, pdisklink.com, darkweb, Storage.clowdway services, Mega.nz, Dropbox.com, imgsrc.ru were some of the websites used to sell, share and trade the child sexual exploitation material online.
From Delhi, accused Raman Gautam, Purushottam Jha, and Sathyender Mittal were arrested. From Odisha's Dhenkanal, Surendra Kumar Naik was arrested. From UP, Nishant Jain, and Jitendra Kumar, were arrested. From, Andhra Pradesh, T Mohan Krishna was arrested. 
CBI had registered 23 separate cases on November 14, against 83 accused on the allegations related to online child sexual abuse & exploitation. It was alleged that various syndicates of individuals based in different parts of India and foreign countries were indulging in circulating, storing & viewing Child Sexual Exploitation Material (CSEM) through various social media platforms.
It was also alleged that persons were disseminating CSEM by way of sharing links, videos, pictures, texts, posts, and hosting of such content on social media groups, platforms, and third-party storage or hosting platforms.
On Tuesday, searches were conducted at around 77 locations including Tirupati, Kanekal (Andhra Pradesh); Delhi; KonchJalaun, Mau, Chandauli, Varanasi, Ghazipur, Siddharthanagar, Moradabad, Noida, Jhansi, Ghaziabad, Muzaffarnagar (Uttar Pradesh); Junagarh, Bhavnagar, Jamnagar (Gujarat); Sangrur, Malerkotla, Hoshiarpur, Patiala (Punjab); Patna, Siwan (Bihar); Yamuna Nagar, Panipat, Sirsa, Hisar (Haryana); Bhadrak, Jajapur, Dhenkanal (Odisha); Tiruvalure, Coimbatore, Namakkal, Salem, Tiruvannamalai (Tamil Nadu); Ajmer, Jaipur, Jhunjhunu, Nagaur (Rajasthan); Gwalior (Madhya Pradesh); Jalgaon, Salwad, Dhule (Maharashtra); Korba (Chhattisgarh) and Solan (Himachal Pradesh) across 14 states in the country at the premises of accused which led to the recovery of electronic gadgets/mobiles/laptops, etc.
As per initial information, there are more than 50 groups having more than 5000 offenders sharing child sexual abuse material. Many of these groups also have the involvement of foreign nationals. The involvement of nationals of around 100 countries spread across various continents is suspected. CBI is coordinating with sister agencies through formal and informal channels.
The operation targeted over 50 social media groups having more than 5,000 alleged offenders sharing child sexual abuse material with some accused based in countries like Pakistan, Canada, Bangladesh, Nigeria, Indonesia, Azerbaijan, Sri Lanka, the US, Saudi Arabia, Yemen, Egypt, the UK, Belgium, and Ghana.
According to Interpol, an estimated 2.4 million instances of online child sexual abuse were reported from India from 2017 to 2020. Eighty per cent of these children were girls under the age of 14.
The content and consumers of child pornography are growing at a sharp rate. Findings show that search engines get over 1, 16,000 queries every day related to Child pornography
Disturbing trends observed
One disturbing trend that has been noticed by CBI during this operation is that several persons are sharing links of the CSEM on various platforms. Such persons have their wallets or bank accounts linked to such platforms and are being paid on the basis of the views collected by the material shared by them thus encouraging them to share in more and more such groups leading to large scale dissemination. 
How will CBI tackle the trends?
CBI plans to take up the matter with social media websites and hosting platforms. It plans to coordinate with International Child Sexual Exploitation Database for comparing the child sexual abuse images in order to trace the origin of the same. Money trail is being followed to work out the backward and forward linkages of the offenders. 
Keeping in view the involvement of a large number of foreign nationals and collective international concern against large scale dissemination of CSEM material, CBI also plans to coordinate with various foreign Law Enforcenent Agencies(LEAs) for taking further action related to foreign nationals and also about origin of the CSEM material. 
CBI is coordinating with sister agencies through formal and informal channels. Searches and development of further leads is underway.