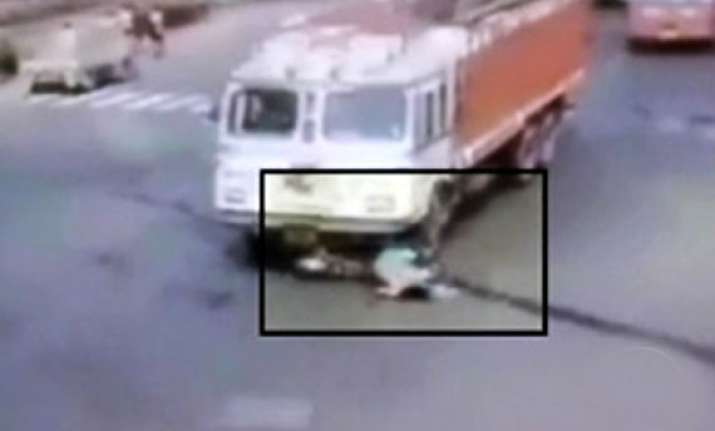 Nagpur, Mar 4: A woman narrowly escaped death after a speeding truck crushed her bike in Nagpur, Maharashtra, CCTV footage has revealed.
The truck dragged her bike for several metres after crushing it on an arterial road.
The woman, however, got on her feet and chased the truck, which kept her bike dragging forward.
Indian roads often witness terrible truck-related accidents.