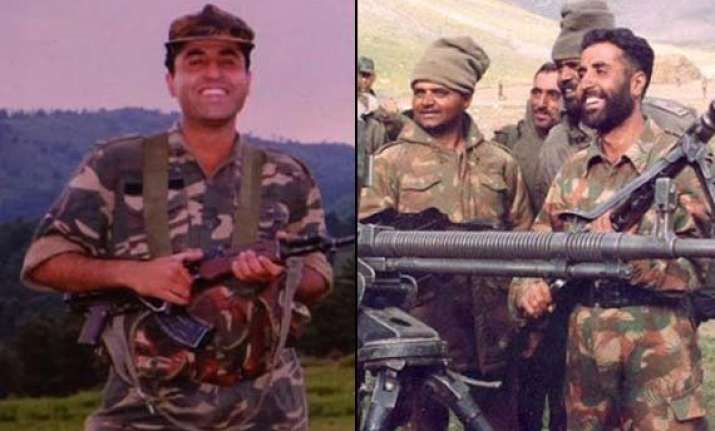 New Delhi: "I'll either come back after raising the Indian flag in victory or return wrapped in it, but I will come for sure," last words of brave Captain Vikram Batra who snatched point 4875 from the enemies and waved the Indian flag there. In his honour, Indian government renamed it as Vikram Batra top.
Here's the story of this brave son of India - Captain Vikram Batra, who laid his life in the line of duty.
On 19 June 1999, under the leadership of Captain Vikarm Batra, Indian army had snatched point 5140, a strategic peak, from right under the enemy's nose.
After this successful operation of Point 5140, Captain Batra volunteered himself for the next mission to recapture point 4875.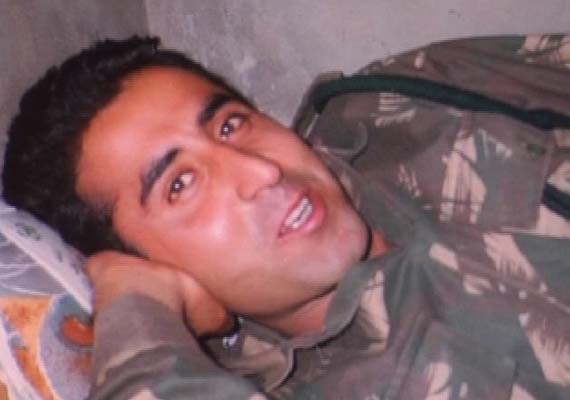 Though it was an uphill task considering it the point was 17,000 feet above the sea level, 80 degree steep centigrade along with razor sharp edges from both the sides.
However, recapturing point 4875 was crucial from India's perspective, as heavily armed infiltrators sitting at top could have dominated the road to Leh, accessed Mushkoh Valley and launched hefty attack on Indian troops.
The army was marching ahead under the leadership of Lieutenant Naveen (aide of Batra). On July 7, after a 36 hour long battle, Captain Naveen got badly injured after a deadly hand grenade attack from the enemy.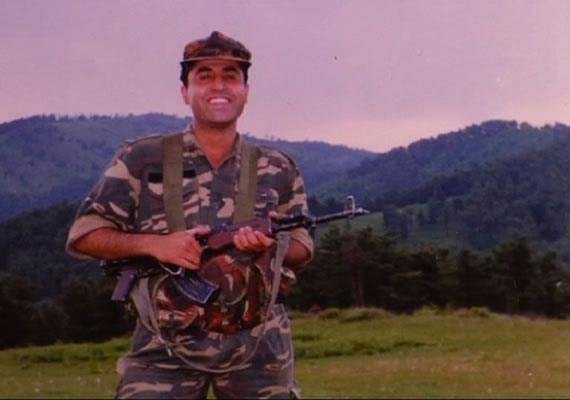 Soon after, Captain Batra rescued Captain Naveen and he himself took the charge saying "tu baal bache wala hai, piche hat".
As he took the charge, enemy started playing the physiological game and demoralized Captain Batra saying, "Sher Shah naam rakhne se koi sher nhi ban jaate"
They even taunted Captain Batra saying, "If India handovers Bollywood actress Madhuri Dixit to them, they will leave the place forever". Captain Batra gave a fitting reply "Madhuri ji to busy hain, me aa jata hun".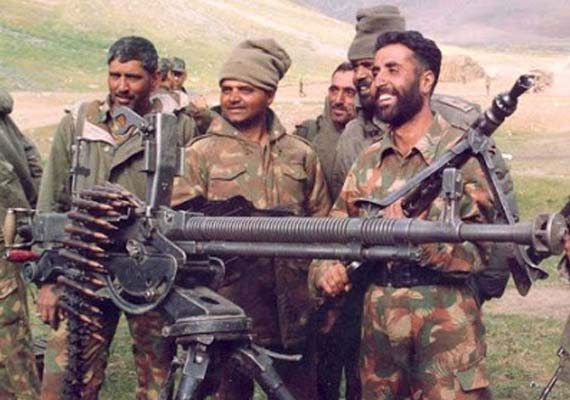 Amid deadly firing from the enemy, Captain Batra continually charged ahead holding gun in his hand, as he kept firing at the infiltrators. Until a bullet hit on his chest; with the words 'Jai Mata Di' on his lips, he fell down and as he lay there another bullet hit him in the waist by an artillery splinter.
Before giving away to his grievous injuries, this brave son of India killed another five enemy soldiers. The point 4875 was now under the control of Indian contingent, the national flag was waving there, but alas Captain was no more alive to celebrate the victory.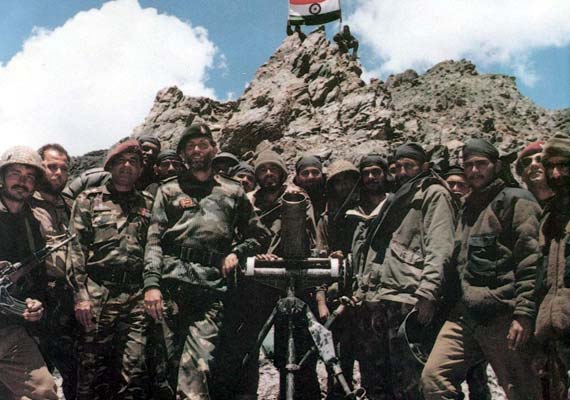 Commanding Officer, Colonel Y.K. Joshi, 13 JAK Rifles showered all credits on the young Captain Batra for capturing this vital peak.
For his gallant act, unmatched bravery, contribution and excellence, the government of India honored him with highest military honor, The Param Vir Chakra and renamed the Point 4875 as Captain Vikram Batra Top.
Before going to war, Captian Batra had said "I'll either come back after raising the Indian flag in victory or return wrapped in it, but I will come for sure."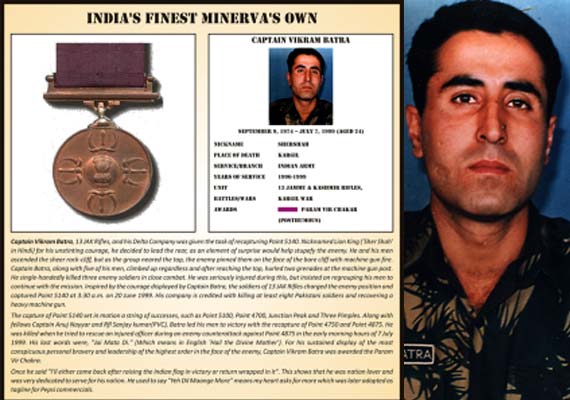 This great soldier will always remain alive in the hearts of Indians who are safe in their houses. You can also pay tribute to Vikram Batra. Send in your messages in the comment box, below.