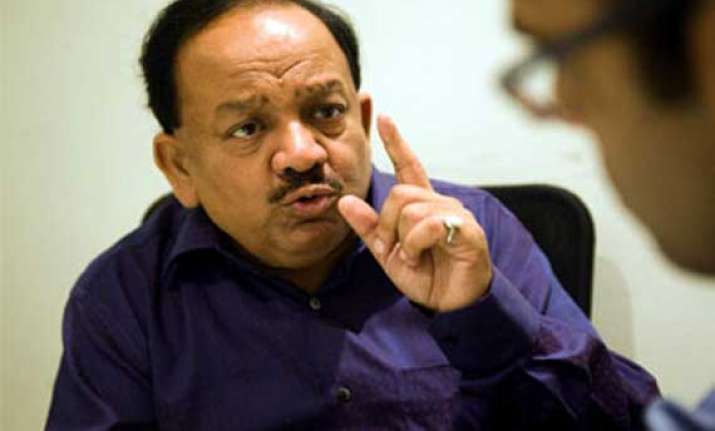 New Delhi: Cancer seems to be tightening its grip on India with cases of various types of cancer and related deaths being on rise, according to data released by the government.
"The increase in number of cases may be attributed to ageing population, unhealthy lifestyles, use of tobacco and tobacco products and unhealthy diet," said Union Health Minister Harsh Vardhan in reply to a written query in Parliment today.
According to the Indian Council of Medical Research (ICMR) data around 11, 17, 269 cases of cancer have been reported till now with Uttar Pradesh reporting highest number of cases at 1.8 lakh followed by Maharashtra which recorded 1.02 lakh.
States like Bihar (98,346), West Bengal (84,325) and Andhra Pradesh (80,334) also reported lot of cases.  Last year, a total of 10,86,783 cases were reported across India while 10,57,204 cases were reported in 2012 and 10,28,503 in 2011.
Besides, that 49,91,597 people died this year due to various types of caner with Uttar Pradesh recording the highest deaths(82121) followed by Maharashtra (44,924).