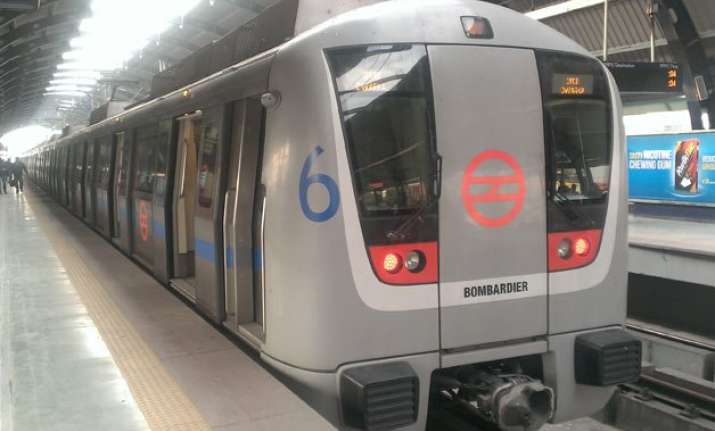 New Delhi: The Delhi Metro told the Supreme Court on Thursday that it was not possible to increase the frequency of train services as it would involve a huge expenditure.
Solicitor General Ranjit Kumar told the apex court bench of Chief Justice T.S. Thakur and Justice R. Banumathi that having trains every 90 seconds instead of the existing 2.15 minutes would require massive investment in infrastructure.
The court was hearing a batch of petitions seeking its intervention to address the alarming increase in air pollution in the national capital.
However, Solicitor General Ranjit Kumat told the court that Delhi Metro was increasing the number of coaches in its trains from the existing six to eight coaches.
He told the court that the Delhi Metro has already placed orders for another 429 coaches that would be deployed on the existing lines.
The court was told that at present the Delhi Metro has 1,282 coaches.
The solicitor general told the court that under Phase III of the metro that would become operational in phases in a period of one year starting from December 2016 and concluding in December 2017, another 486 coaches would be added.
The apex court by its January 5, 2016 order had asked the Delhi Metro its plan for "augmenting rolling stock and increasing the frequency of the trains keeping in view the heavy rush which the metro is experiencing on account of odd/even scheme".
The solicitor general also told the court that at present the availability of CNG in the NCR was more than 77 lakh kg per day and the total consumption was 25 lakhs kg per day.
As the court observed that there was plenty of it, the solicitor general said that despite the availability of infrastructure and a discount of Rs.1.5 per kg on CNG during daytime yet people were not switching to CNG.
The court was told that the people possessing diesel vehicles were not switching over to CNG as diesel was cheaper.