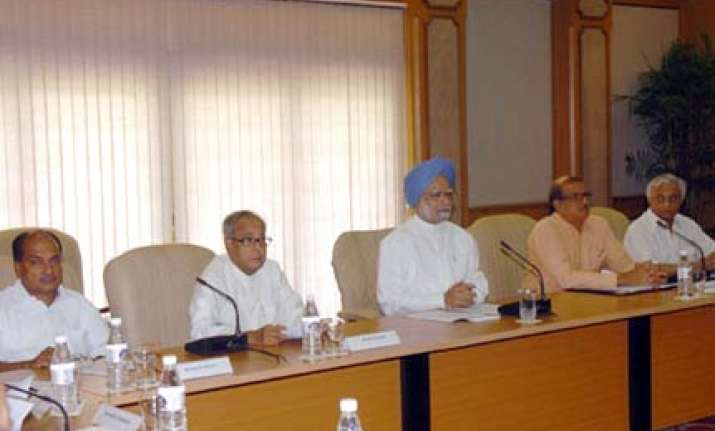 New Delhi: The Union Cabinet on Friday cleared the proposal seeking a hike in the salaries of the Members of Parliament from current Rs 16,000 to Rs 50,000.  
The MPs currently get Rs 16,000 per month as salary and there have been demands for raising it. The argument has been that even a Secretary to the government gets Rs 80,000 a month.  
Besides the base salary, an MP gets a daily allowance of Rs 1000 for each day when Parliament is in session or a sitting of a House committee is scheduled.  
A member is also allowed for a constituency allowance of Rs 20,000 per month and office expense allowance of another Rs 20,000 each month.  
These apart, he is also entitled to a certain number of air journeys, AC first class train travel, rent free flat or hostel accommodation through out the term of his house.  
Congress chief Sonia Gandhi had given her nod to revision of salary for MPs, a contentious issue which has put the government in the line of fire of angry members across party lines.  
"As a pilot with Indian Airlines, Rajiv Gandhi drew more salary than his mother Indira Gandhi who was prime minister of India," Sonia Gandhi said.  
RJD chief Lalu Prasad had crystallised the anger of the political class to lambast critics of pay hike in Union Cabinet and the media.  
To douse anger, leader of LS Pranab Mukherjee had assured the House that a suitable decision will be taken keeping in mind sentiments of members and revision would be applicable from start of 15th Lok Sabha.