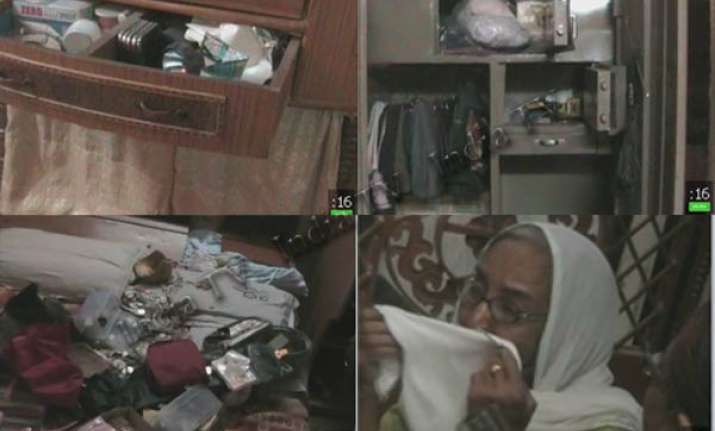 New Delhi, Jun 25: Burglars raided a businessman's house in Rani Bagh, north-west Delhi on Friday night, as the entire family of Shyam Grover had gone to attend a wedding. They decamped with Rs 6 lakhs worth cash, silver and gold ornaments, family sources said. 

On Saturday morning, as the family returned from the wedding, they found the lock on the main gate broken, and the entire house on both floors ransacked.

The burglars broke open all the almirahs and decamped with Rs one lakh cash, nearly 3 kg silver and Rs 3 lakhs worth gold ornaments, said Shyam Grover.

Delhi police reached the scene of crime three hours after the family members rang them up on 100. The Crime detection time was yet to reach the spot.

There has been a spate of burglaries in Rani Bagh despite the presence of a number of private security guards, local residents alleged.