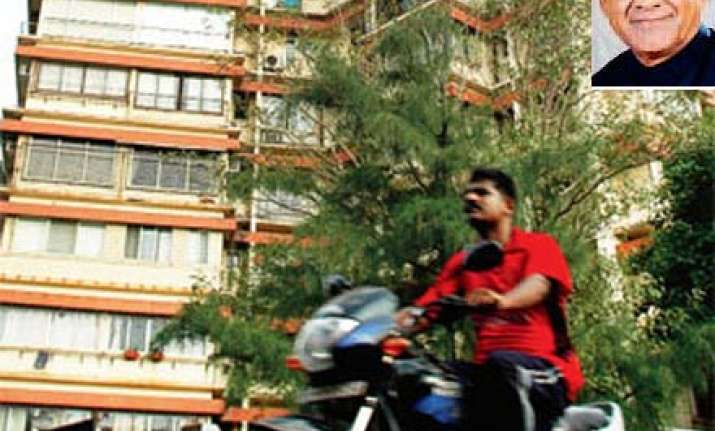 Mumbai, Feb 3: Mumbai Police Crime Branch is presently investigating a burglary at Congress leader Rohidas Patil's home in Poorna Apartments, Worli, but the amount of theft has left the sleuths stumped, reports Mirror.
The former minister's son ended up filing a police complaint for only 10 per cent of the cash and jewellery stolen from his Worli residence.
Crime Branch officials  have been left scratching their heads over the last few days. For, having arrested the culprit after investigations that lasted five months, they've now realised that the cash and valuables the robber stole was actually worth Rs 1.71 crore.
On September 2, Patil's son Vinay registered a complaint at the Worli Police Station alleging that Rs 17 lakhs had been stolen from his third floor flat at Worli's Poorna Apartments.
In the FIR, Vinay says that he was in Dhule between August 28 and September 2, and that when he returned  home, he realised someone had broken into his house.
 "The FIR that was filed says that cash and valuables worth Rs 17 lakh – all that Vinay remembered at the time – had been stolen. We immediately started investigating the matter," said P Sonawane, police sub inspector of Worli Police Station.
The police first arrested one Sameer, alias Salim Khan, in the last week of December. Khan then led them to Mohammad Badshah Ismail Ansari from Kolkata who, incidentally, has around 16 cases of housebreaking registered against him.
Ansari was arrested on Wednesday, along with Sanjay Jain, a jeweller from Byculla who had allegedly bought the jewellery stolen from Patil's house.
"As we were investigating the case, we realised that the amount involved was much more than was mentioned in the FIR," an officer said, adding that Vinay had said while filing the FIR that Rs 17 lakh was an estimate and that the amount might have been more.
His estimate was, however, way off the mark. During interrogations, according to the officer, the accused revealed they had stolen 4,907 grams of gold worth Rs 98 lakh and other jewellery worth Rs 14 lakh from Patil's residence.
The accused also revealed that they had stolen Rs 26 lakh in cash, one pistol, one revolver and six live cartridges from the house, he added.
 "So far, we have managed to recover only the revolver, the pistol, the live cartridges and jewellery worth over Rs 20 lakh," said the officer.
When contacted, Rohidas Patil said, "I'm not aware of the amount involved as the complaint was lodged by my son. Vinay was in Dhule at the time of the robbery and is out of the country right now."