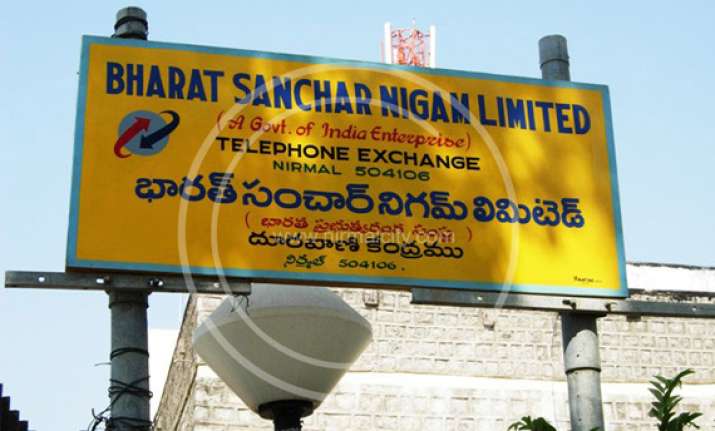 Bangalore, Dec 13:  A union of state-run telecom major BSNL today said its workers, executives and non-executives plan to go on a one-day strike on December 15 against the "proposed retrenchment of workers" through Voluntary Retirement Scheme (VRS) and withdrawal of existing benefits.

"Over 92 million mobile users and about 29 million fixed line users could expect disrupted telecom services (on Dec 15)," BSNL Joint Action Committee (JAC, Karnataka) Convenor C K Gundanna told reporters here.

Parliament was informed on Nov 30 that state-run BSNL had submitted the details of the proposed VRS to the Telecom Ministry for employees who had completed the age of 45 years and had served on a regular basis for 15 years.

Gundanna said BSNL workers would go on a one-day strike on Dec 15 against the proposed retrenchment of workers through VRS, withdrawal of existing benefits like medical allowance, leave travel concession encashment, and demanding procurement of mobile equipments and broadband modem.

Gundanna also alleged that "in the garb of National Telecom Policy," the Central Government intended to bail out private sector telecom companies at the expense of PSUs like BSNL and Mahanagar Telephone Nigam Limited (MTNL).

"It is only due to the pro-private and anti-PSU policies of the government and mismanagement that the financial viability of the company has been adversely affected," he alleged.

BSNL had registered a net loss of Rs 1,823 crore during 2009-10. BSNL had reported the highest net profit of over Rs 10,000 crore in 2005-06, but since then its profits have been falling and in 2009-10 it reported net losses.