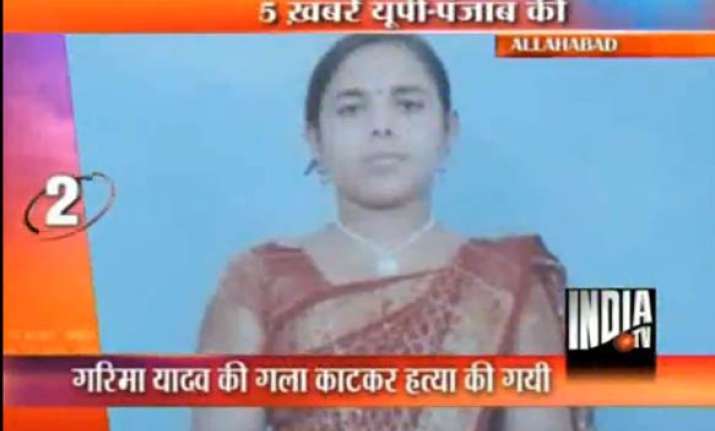 Allahabad, Jul 7: There was mayhem in the house of Indian Air Force employee Jatin Yadav in Harwara near Dhoomanganj here on Wednesday when it was found that their 23-year-old daughter-in-law Garima had been murdered with her throat slit and her body lying in a pool of blood. 

Garima's father is the local BSP zilla panchayat member Harihar Yadav. He alongwith his relatives came to the house and thrashed both Jatin and his wife, ransacked the house and broke all valuable articles inside.

The parents-in-law were about to be burnt to death, when police barged in and took the elderly couple to the safety of the police station, where nearly a hundred supporters of the BSP leader had gathered demanding they be handed over.

Garima's husband Shailendra and sister-in-law are absconding. July 8 happened to be the first marriage anniversary, but Garima couldn't live to see the day,Police have registered a case of dowry death against the in-laws.