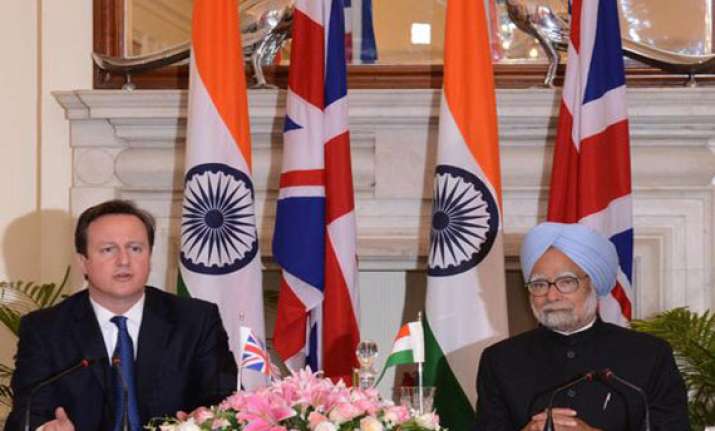 New Delhi, Feb 19: India and Britain agreed on Tuesday to work together to investigate any possible wrongdoing by a British company involved in a major deal to sell helicopters to India that has been clouded by charges of kickbacks and bribes.
Visiting British Prime Minister David Cameron said Britain would respond to any request for information on the deal by the Italian firm Finmeccanica and its British subsidiary, AgustaWestland. Under the deal, the companies were to sell 12 helicopters to India.
"In Britain we have introduced anti-bribery legislation that is probably the strongest anywhere in the world. And we will root out any problems of bribery or corruption wherever they appear, and whenever they appear," Mr. Cameron told reporters.
The helicopter deal threatened to overshadow Mr. Cameron's visit, which he had hoped to use to boost trade and investment in the areas of energy, infrastructure, insurance, banking and retail.
Mr. Cameron said he was accompanied by Britain's largest trade delegation ever, and that his country was on track to double trade between the two countries by 2015.