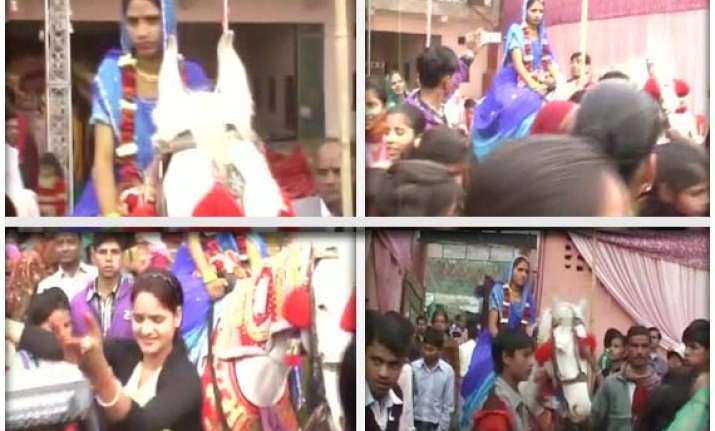 Firozabad, UP, Feb 13: There was a huge surprise in store for the people of the dusty town of Firozabad where a bride rode a horse to arrive at one of her wedding ceremonies here. 
Normally, in Indian marriage ceremonies, it's the  groom, who comes to the wedding riding a hired  horse or a mare as per tradition, but this was reversed by  Sunita Pachauri, in this city.
Sunita rode a horse to reach her in-laws' house amid heavy dancing and music, a typical ceremony that grooms are used to.
In fact, this was not against the tradition as she belongs to the  Shrimali Brahmin community where  brides normally ride a horse.