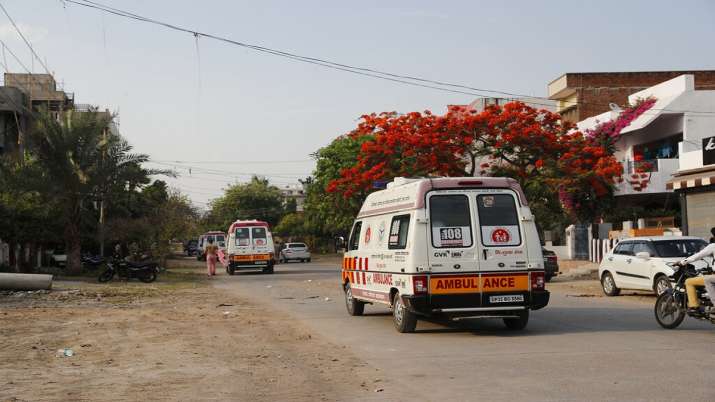 Lockdown has proved to be the best solution in contain coronavirus cases across the world but the situation has also forced people to resort to risky solutions for some of their problems. One such incident has taken place in Uttar Pradesh where a family of nine including a newly-wed couple used an ambulance to return from Ghaziabad to Muzaffarnagar -- approx 80 km away -- amid lockdown. All of them disguised as patients used the medical emergency vehicle to travel between Ghaziabad and Muzaffarnagar's Khatauli. 
The groom, bride and their seven family members are now quarantined at their home in Khatauli, cops informed. A case has been registered against the ambulance driver who allegedly brought the couple on Wednesday, the police added.
Groom, cycled 100-km to marry, gets back with wife on cycle too
Meanwhile, in another incident, a groom pedaled 100 kilometers on a bicycle from Hamirpur to Mahoba district in Uttar Pradesh to get married. And, he brought back his bride on the bicycle too. The incident took place in the Pauthiya village in Hamirpur district where the groom Kalku Prajapati resides. He travelled to the Puniya village in Mahoba district where his bride-to-be Rinki lived.
He started the journey on April 27 and reached his destination the same evening.
"There were no 'baraatis' because the police did not allow anyone else to accompany me. My friends advised me not to postpone the wedding and to go alone for the marriage," said Kalku.
(With inputs from IANS)
ALSO READ | Video: Ghaziabad man goes to buy groceries amid lockdown, returns with bride
ALSO READ | Shamli now has only 1 coronavirus active case after 3 recover; Uttar Pradesh toll at 2,134