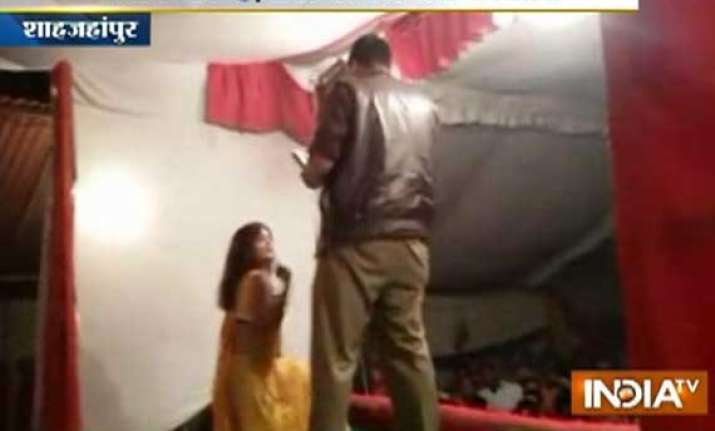 Shahjahanpur (UP): Constable Shailendra Shukla was drunk when he was deputed to keep a watch on dancing going on in the guise of Ram Leelas in Shahjahanpur. Instead of keeping a watch, he decided to jump in the fun on Monday night.
Shukla took out his revolver, loaded it with bullets, as the organisers and the dancer watched aghast.
He ordered the dancer to begin her gyrations to the tune of "Jab Haal-e-Dil" a Bollywood song sung by Alka Yagnik for the movie Salaami, a 1994 vintage.
Shukla then proceeded to shower on the dancer Rs 30,000 in cash. The "fun" at the barrel of a revolver went on for nearly an hour, before his colleagues managed to take him out of the public place.
Shukla has been suspended, said Rakesh Chandra Sahoo, the SP of Shahjahanpur. The incident took place in  Nigohi. The probe has been handed over to a senior police official.