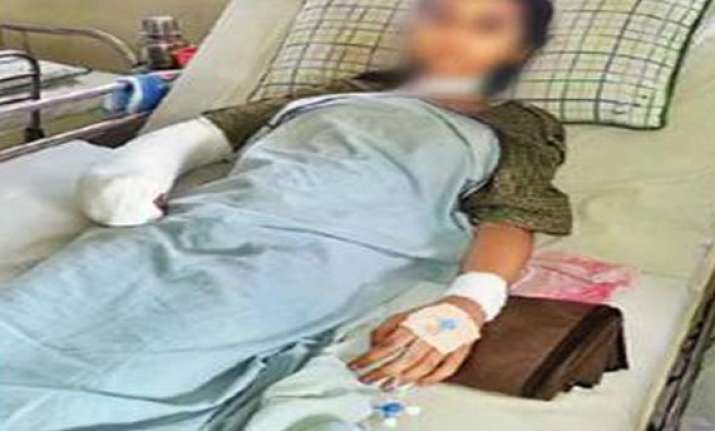 Mumbai, Jun 3 : Narendra Gurav, an 18-year-old boy working with an Andheri-based company in SEEPZ, has been arrested for slashing the neck and wrists of an 15-year-old girl in Gnyaneshwar Nagar, Nalasopara (East).
The boy left the victim bleeding and unconscious, and fled. She was rushed to a hospital, where she received 34 stitches on her wrists, and is now recuperating.
Police said, Narendra was in love with the Class 10 student and had proposed marriage twice.
On Thursday afternoon, when the girl was at home with her 11-year-old mentally challenged brother, he came and proposed again, but she refuled. The boy slashed her neck and wrists in a fit of rage, and fled.
"We arrested Gurav from his friend's house in Santosh bhuvan. He has confessed to the crime, saying he was furious with the girl for not agreeing to marry him", said assistant inspector Devendra Chauhan of Nalasopara police station.
The girl's brother, who was at home when the incident took place, has been declared a mute witness. 
He has been remanded in police custody till June 7.