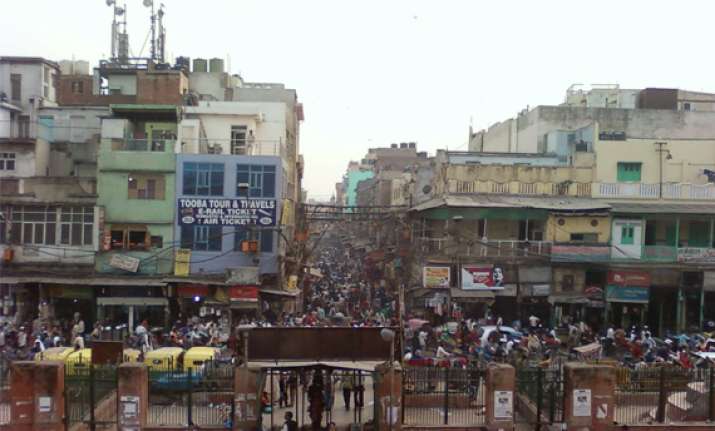 New Delhi, June 28: Delhi government has finalised boundaries of over 1,000 unauthorised colonies in a major step towards regularising the settlements, which are home to around 40 lakh people.
"The boundaries of 1,018 colonies have been finalised.  With this, we have made a significant headway in regularising these unauthorised colonies," Urban Development Minister A K Walia said.
Delhi government had issued provisional regularisation certificates to over 1,200 unauthorised colonies ahead of assembly polls in 2008. The then Dikshit government, while distributing the certificates, had promised to regularise the colonies if Congress came to power for the third term.  
However, not a single colony has been regularised so far.  The process slowed down considerably last year following allegations that some "non existent" as well as "ineligible" colonies were given provisional regularisation certificates flouting norms.
After the Congress' defeat in the municipal polls in April, Chief Minister Sheila Dikshit had asked all concerned departments to expedite the regularisation process.  
Lack of developmental work in unauthorised colonies, which were traditional Congress strongholds, was identified as a major reason for the defeat in the municipal polls.  The government had tasked the Survey of India with finalising the boundaries.
Expressing Delhi government's commitment to regularise the colonies as soon as possible, Walia said once the settlements are regularised the residents will be able to legally sell and buy their properties. Currently sale and purchase of properties is not allowed in the unauthorised colonies.
"The owners of the properties will be able to even avail bank loan against their properties," he said.
Walia said all agencies concerned including Forest Department, ASI, DDA and MCD have submitted their reports in respect of the 1,018 unauthorized colonies whose boundaries have been sealed.
The Minister said the issue of colonies having multiple Resident Welfare Associations has almost been settled.  "Out of 162 such colonies, boundaries of 144 have also been finalised. The issue of colonies having Forest land is also being settled," he said.
The Revenue and Forest departments have been asked to complete identifying land belonging to Forest department within three months.
Both these departments will have to verify land records of 157 such colonies.
Walia said government has expedited the process to regularise the colonies and soon Urban Development department will initiate process of issuing permanent regularization certificates to a large number of colonies at one go.