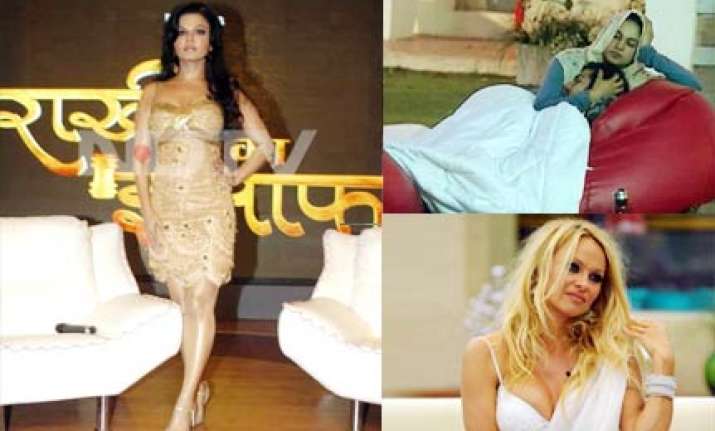 The Bombay High Court on Thursday granted a stay on the Information and Broadcasting Minisry's order to Colors channel to shift its reality show Bigg Boss to  11 pm. Further hearing in this case will take place on November 22.
The I & B ministry  on Wednesday had directed Colors and Imagine channels to shift the timings of Bigg Boss 4 and Rakhi Ka Insaaf  shows  to 11 pm. .
The ministry  had  directed the TV channels to telecast these shows  between 11 pm and 5 am because of their 'adult' content.
The government had said that Bigg Boss 4 and Rakhi Sawant's Rakhi Ka Insaaf are not fit for universal viewing and hence cannot be aired before 11pm.Bigg Boss will now be aired at 11pm on Colors channel.
The shows were asked to carry a band saying it is not suitable for children. No news channels can show excerpts of the show, the I and B Ministry said.
There have been criticisms in the media and poltiical circles over the objectionable content in these shows. In one instance, a participant in Raakhi ka Insaaf show reportedly committed suicide on being described as a 'naamard' by Rakhi Sawant on the show. However, Rakhi Sawant and the channel clarified that the participant from Jhansi was suffering from fever and alcoholism.
Ali Merchant, a contestant in Bigg Boss-4, who recently 'married' another  participant Sarah Khan and had his 'suhaagraat' in Bigg Boss reacted cooly.  
Ali Merchant said: "There's a difference betwen viewing by classes and masses. Masses could have a problem, but classes generally do not have a problem with Bigg Boss scenes. It's rather gaining popularity"
He welcomed the Bombay High Court stay saying it hardly mattered to the viewer whether the show was telecast at 9 pm or 11 pm. "If a viewer want to see Bigg Boss, he or she can access it even on the internet, timings do not matter".  The I & B Ministry's order to Colors and Imagine channels had said: "some of the contents of the reality shows offend good taste and decency. The participants are often shown quarreling in the programme and using abusive language. 
"The inter-ministerial committee in its meeting on November 15 previewed clippings of the reality shows and observed that the programmes are not suitable for unrestricted public exhibition, especially at prime time when a large nubmer of children are watching television." 
"Any further violation of the Programme Code may entail more stringent action in future including suspension or prohibition of broadcast", the ministry's order  had said.
'Big Boss' was aired on Wednesday night at 9 pm on Colors, disregarding Government's directive to shift the programme for screening after 11 pm, prompting a furious I and B ministry to summon the channel people for a meeting on Thursday.