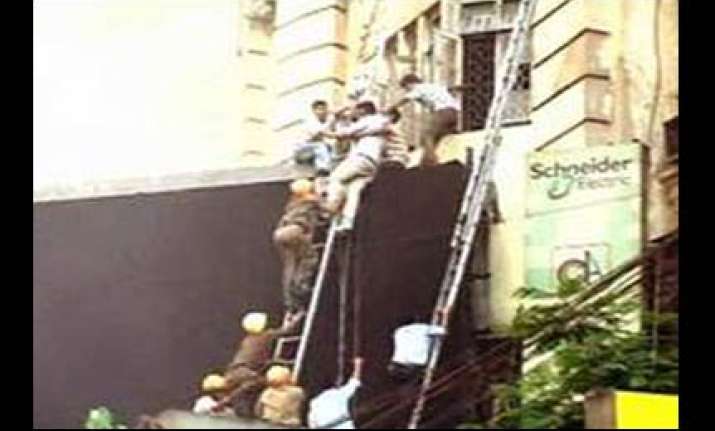 The bodies of 20 of the 24 victims of the fire at the heritage building on Park Street were handed over tonight to their family members while a dispute arose over the rest, charred beyond recognition.
The badly charred bodies were handed over to their families by the police at the state-run SSKM Hospital after the completion of the post-mortem examination.
There were claims and counter claims over four bodies.
Experts of Forensic Science Laboratory would conduct DNA tests tomorrow on the four disputed bodies for their identification, a doctor at the morgue told PTI.
"We have decided to preserve these four bodies for the FSL experts to take samples for DNA tests tomorrow," he said.
Earlier in the day, senior Trinamool Congress leader Partha Chatterjee visited the morgue along with party leader Madan Mitra to meet the bereaved family members of the victims.
The devastating blaze swept through three floors of the 150-year-old multi-storeyed 'Stephen Court' building yesterday here, claiming at least 24 lives. PTI