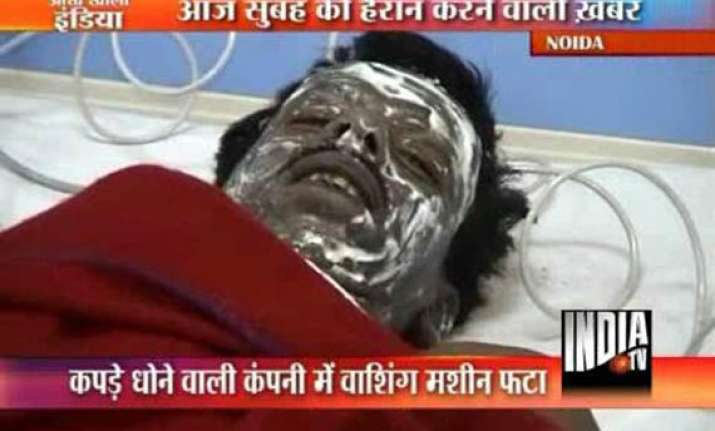 Noida, Nov 25: Three employees of KP Touch laundry company were injured  after a blast ripped through the washing plant of the company causing fire, police said.
 
The three were rushed to Surabhi Hospital, where one of them with 30 per cent burns is in a serious condition.
 
The employees were coming out of the adjoining bathroom of the washing plant, when the blast took place.