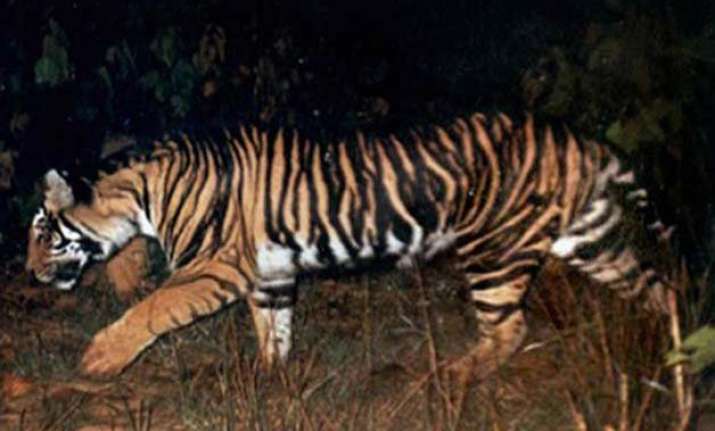 New Delhi: While the number of tigers has shot up, black tigers, unique to Odisha are on the edge of extinction.
Odish's melanistic tiger - a rare gene pool on which the black stripes are far more prominent than the Bengal Tiger's disappearing at with rapidity.
In 2006, 45 black tigers had been reported. Now we are left with only 28 in Odisha's Simlipal and Satakosia reserves.
While the forest says that poaching is not reason behind them disappearing, wildlife experts believe that poachers are after their prey, deer and not them.
Forest department says that this is a long standing battle for survival between man and wildlife. Tigers are not getting sufficient space to live in. They hardly have any disturbance-free breeding area.
"There has been no poaching case in the last few years," claimed SS Srivastav, the chief wildlife warden. "Negative effects like population and human habitat are the reasons for decrease in number."
The Bengal Tiger conservation plans have been successful so far as their population in India has reached 2,226 in 2014. Earlier in 2011 tiger census report, the total number of tigers in the country was only 1706.