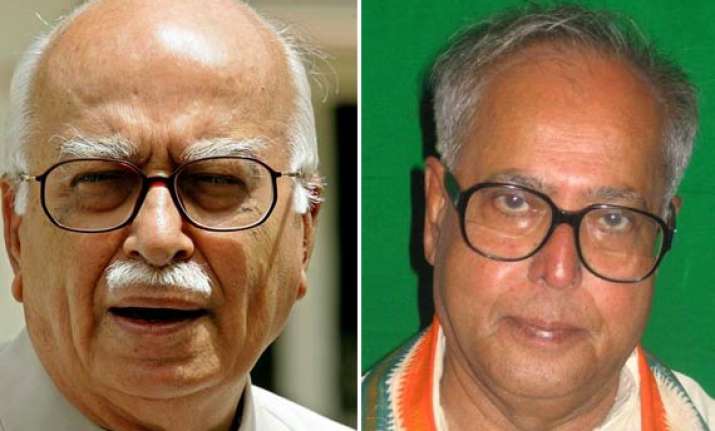 New Delhi, Nov 30: BJP tonight rejected the government's plea for toning down its adjournment motion on allowing FDI in retail sector, insisting that its position on the issue was "non-negotiable".

This was conveyed to Finance Minister Pranab Mukherjee who called up BJP leader L K Advani in a bid to end the deadlock over FDI in multi-brand retail, suggesting the wording of the adjournment motion to censure the government be amended.

"Advani told Mukherjee that the wording of the adjournment motion moved by BJP on FDI in retail was non-negotiable. He said the suggestion given by the Leader of Opposition in Lok Sabha Sushma Swaraj at the all-party meeting was the only way out," BJP sources said.
 
Swaraj had suggested at the all-party meeting, chaired by Mukherjee yesterday, that government should roll back its decision on FDI in retail and start a discussion on price rise, as agreed to, before this matter was cleared by the union cabinet.

Today's conversation between Mukherjee and Advani was the first since yesterday morning when the Finance Minister had sought time to discuss the suggestions of all the parties with the Prime Minister and then get back to them. 

With the opposition sticking to its stand, the deadlock in Parliament is likely to continue tomorrow.