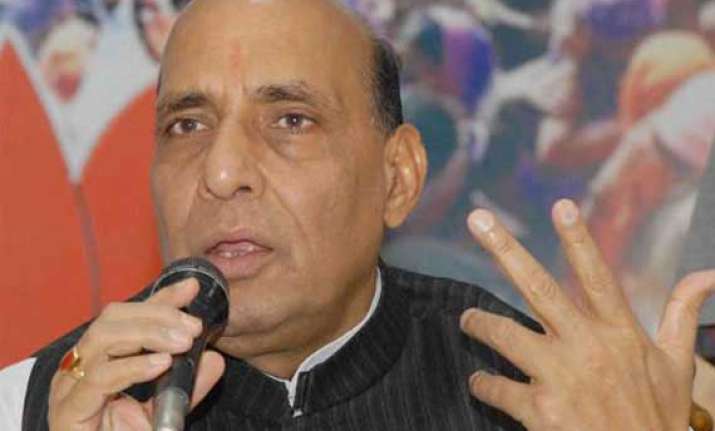 Lucknow: BJP president Rajnath Singh today said his party was not at all in favour of privatisation of Indian Railways, and added no such thing would happen when BJP came to power at the Centre.
On the second day of his mass campaign programme, Singh today addressed a public meeting at the Carriage and Wagon Workshop here and said, "I am a staunch supporter of railway not being given in private hands and no such thing will be done when BJP formed the government."
Attacking the Congress-led UPA government at the Centre and SP government in Uttar Pradesh, the BJP candidate from the prestigious Lucknow Lok Sabha seat alleged that they looted the country more than the Britishers.
Alleging that poverty and unemployment increased due to corruption of Congress, Singh said that after 67 years of Independence the fate and picture of the country should have changed.