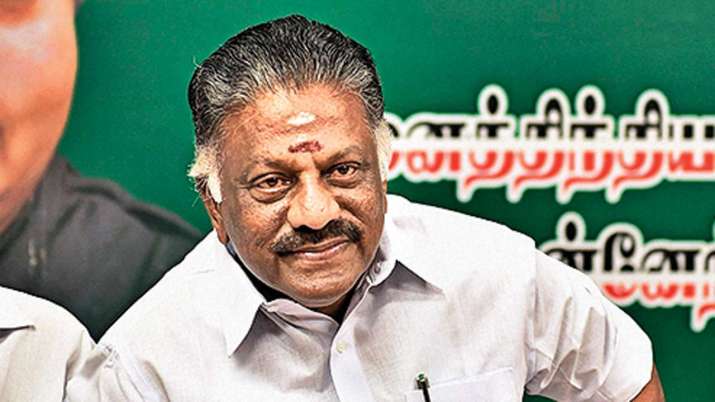 Putting speculations to rest, AIADMK's Coordinator and Tamil Nadu Deputy Chief Minister O. Panneerselvam on Saturday said the alliance with BJP would continue. He was speaking at the function where Union Home Minister Amit Shah dedicated a water reservoir for Chennai's needs and also laid the foundation for various infrastructure projects in the state.
Showering praise on Shah as the youngest Home Minister of the country, Panneerselvam also declared that the alliance with BJP will continue in the upcoming elections. "We will continue our alliance with BJP," said Panneerselvam. 
Assembly elections in Tamil Nadu are slated next year. Panneerselvam said the AIADMK will win the polls for the third time.
While speaking at the function, Home Minister Amit Shah said, "After PM Modi came into power, competitiveness among states has increased. I am happy that Tamil Nadu has secured first place among the states in good governance this year."
Shah said that after coming to power at the Centre, Prime Minister Narendra Modi has been carrying out a war against corruption, family politics and caste politics.
Expressing surprise at the Congress and the DMK talking about corruption, Shah said both the parties do not have any right to talk about it, as it is them who had indulged in the Rs 1.76 lakh crore 2G spectrum scam.
In the 2013-14 Union budget, Prime Minister Manmohan Singh had allocated only Rs 16,155 crore for Tamil Nadu. In the last budget, the Modi government had allocated a sum of Rs 32,850 crore for the state, Shah said.
Showering praise on the AIADMK-led Tamil Nadu government, Shah said under the leadership of Chief Minister K. Palaniswami and Deputy Chief Minister O. Panneerselvam, the state is progressing ahead.
(With IANS inputs)
ALSO READ | People in Tamil Nadu will teach lesson to those practicing family politics: Shah