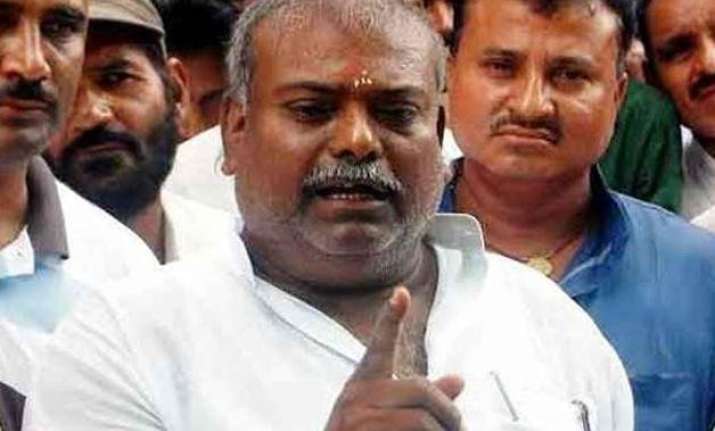 Nawada (Bihar): The Bihar Police on Sunday seized the property of former labour minister and RJD MLA Raj Ballabh Yadav, who is accused of raping a minor.
An order for the same was passed by a Patna court on Saturday. Soon after the order was passed, the police had surrounded his residence-cum-party office located at Pathra English locality under Muffasil police station of Nawada.
The state BJP party members had yesterday held a protest at the Biharsharif hospital chowk led by ex- deputy chief minister Sushil Modi, who issued a warning that if the accused is not arrested within a week then Nalanda would be closed next Monday.
On Thursday, the police had arrested a woman named Sulekha Devi, her daughter Chhoti Devi, mother Radha Devi and younger sister Tushi Devi in connection with the case.
The accused women had allegedly lured a school girl on the pretext of attending a birthday party and took her to the MLA's residence instead where the 54-year-old MLA allegedly raped the minor on February 6.