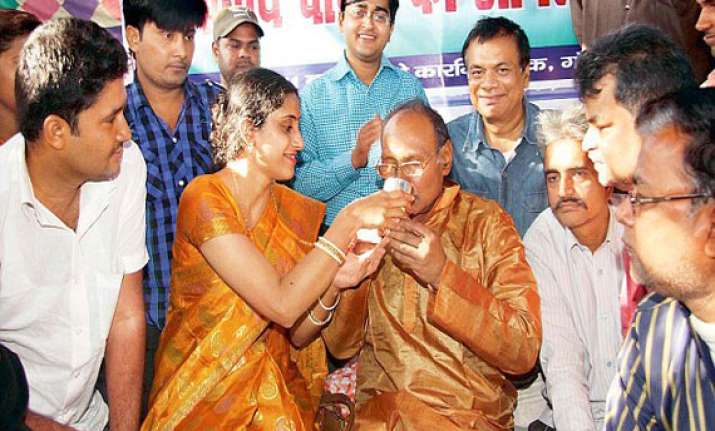 Patna, Feb 14 : Bihar's famous love guru Prof Matuk Nath today gifted a Chevrolet Sail car to his beloved student Julie to celebrate Valentine's Day.
Patna University, in which Prof Matuk Nath Choudharytaught Hindi, has paid him Rs 20.70 lakh as his salaries and other perks for a period of more than five years during which he was first kept under suspension and then dismissed from service after his affairs with Julie came to light.
Prof Matuk Nath Choudhary was already married, and because of his extra-marital relationship with his student, he was sacked from his job by the university.
Choudhary says the money has come at the " right time" as he was planning to give a car to Julie on Valentine's Day.