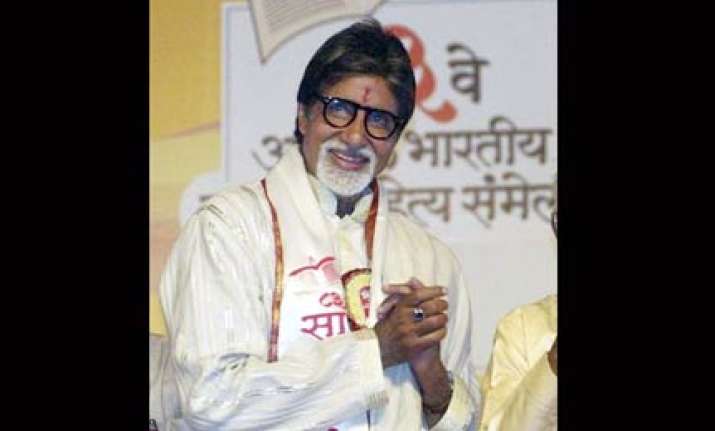 Having triggered a controversy for attending a government function, Amitabh Bachchan has now sought views of his fans on invitations posted on his blog which included one by Narendra Modi asking him to participate in Navratri celebration and Rann Utsav later this year in Gujarat. 
Apart from Modi's, Big B also posted invitations from Maharashtra Rural Development minister to inaugurate a drama theatre in Sangli and another to attend the All India Marathi Literature convention in Pune. 
"My dearest friends and my extended family, if I have done wrong do point it out to me and I am willing to correct myself. The invitations, the acknowledgement of the work done, the acceptance of my desire that there shall be no financial consideration because it is for a national cause is there for all to see. I have nothing to hide. But I do seek input. Would I and should I accept the invitations that come in ? Do put in your ideas," Bachchan wrote on his blog. 
The 67-year-old superstar was at the centre of a controversy over his presence at the inauguration of the Bandra-Worli sea-link last week, prompting Maharashtra Chief Minister Ashok Chavan to remark that he would not have attended it if he had known that Bachchan, a brand ambassador for Gujarat, was there. 
Bachchan has also posted the invitation for the Bandra-Worli Sea Link function and detailed event flow for the same, "justifying therefore that I was indeed called to the function and to partake in it." PTI