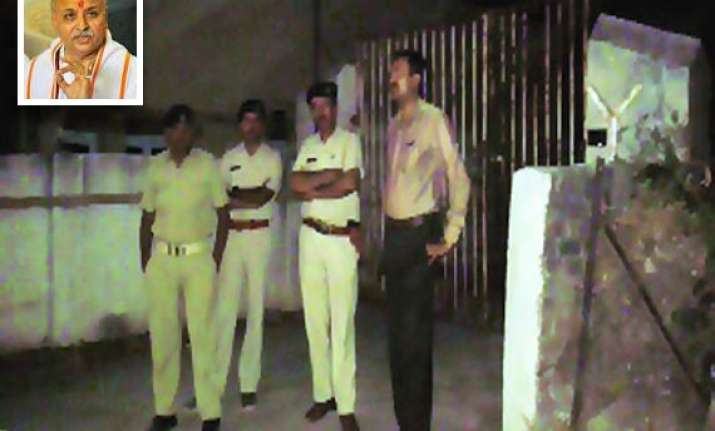 New Delhi: A Muslim businessman had never thought while buying a bungalow in a posh area of Bhavnagar city that he will not be allowed to move in.
Hindu Sanatorium – is the address given by local residents in a section of Krishna Nagar, a posh area of Bhavnagar city.  
A Bohra Muslim, Ali Asghar Zaveri, in January this year, had purchased a bungalow but he has not been able to move in due to protests by Hindu residents, according to a report published in Indian Express.
For the last two months, the Hindu residents have been holding "Ram Darbars" outside Zaveri's bungalow every evening, gathering there and playing recordings of "Hanuman Chalisa" and bhajans.
VHP leader Pravin Togadia visited the area during the darbar on Saturday. Addressing the gathering, he reportedly warned Zaveri to vacate the premises within 48 hours and asked residents to forcibly occupy the bungalow. An FIR has been filed against him.
The bungalow next to Zaveri's belongs to the family of Razak Lakhani. While Lakhani is dead, his family continues to live there.