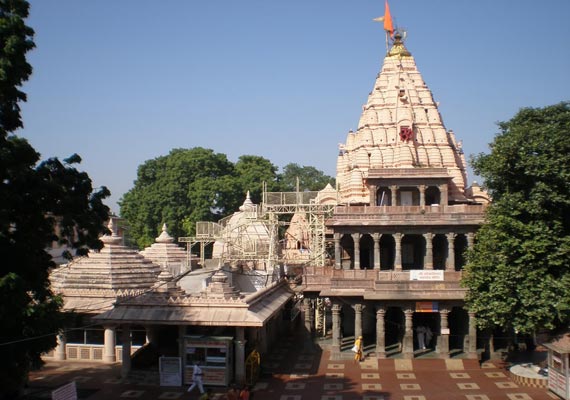 Bhasma Aarti of Lord Shiva performed at Mahakaleshwar shrine, Ujjain  
Arvind Chavan
Ujjain, Jul 23: The Bhasma Aarti (offering of ashes) of Lord Shiva was performed early this morning at the Mahakaleshwar temple in Ujjain on the first day of Shravan.
The doors of the shrine were opened at 3 am, and devotees poured in to watch the ceremony.
Among the devotees present was Neelmani, former DGP and presently with Bihar state human rights commission.