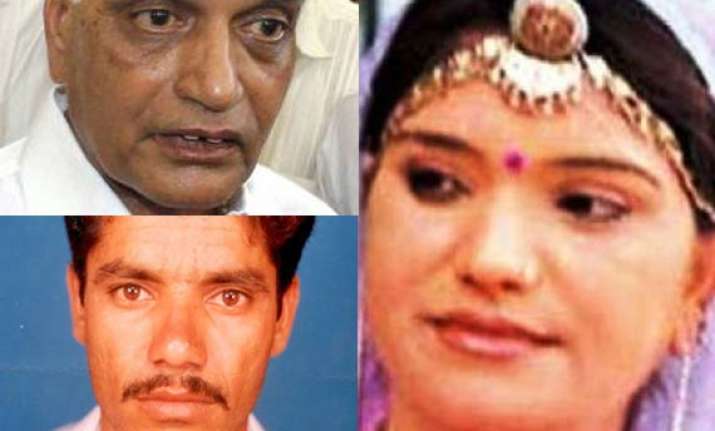 New Delhi, Oct 3o:  The CBI is now almost sure that Bhanwari Devi, an auxilliary nurse linked to some Rajasthan politicians,  is not alive any more, says a media report.

The CBI, says the report, has got concrete leads in the abduction case after questioning Shahabuddin, the main suspect.

CBI officials say,  the day Bhanwari Devi went missing (September 1) she had received calls from three cellphones that were procured on fake documents.

One of these mobile phones was being used by Shahabuddin, said a source, adding that he was brought to Delhi for interrogation as he was not revealing much earlier.

Though the CBI is almost sure that Bhanwari Devi, an auxiliary nurse at a sub-centre in Jaliwada, has been killed, it does not want to make any official announcement as her body is yet to be found.

CBI will also soon question three Congress leaders - sacked Rajasthan water resources minister Mahipal Maderna, MLA Malkhan Singh and a local leader, Sahi Ram Bishnoi.

CBI officials checked the call details of Bhanwari Devi and the other accused, and found that calls were made to Bhanwari Devi's cellphone from three other numbers 8432322195, 7742688399 and 9414146444.

Sources said these three numbers were registered in the name of one Jairam, one Chunni and a local pradhan, respectively.
The numbers were obtained by producing fake papers.

The first number was being used by Shahabuddin, second by another accused Sohanlal and the third by Malkhan Singh's brother.   All three are suspects in the case.