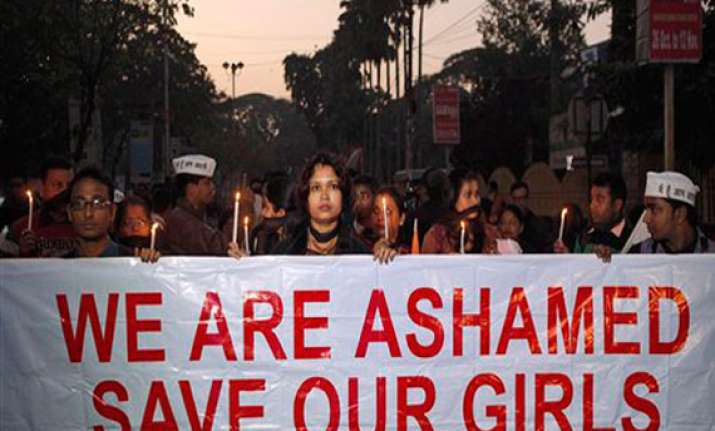 Bhandara, Maharashtra, Feb 24: Angry villagers in Maharashtra threatened Saturday to resume a highway blockade unless police show progress in the search for suspects in the rape and killing of three young sisters.
The girls' bodies were found Feb. 16 in a village well in Bhandara district in Maharashtra  after they had gone missing from school two days earlier. The girls were 6, 9 and 10 years old.
On Saturday, in a separate incident, a teacher was arrested for allegedly raping a 13-year-old schoolgirl in Bhandara's Golati village on Thursday.
The teacher, who surrendered after the girl complained to police, was charged with raping a minor.
The mother of the three sisters who were raped and killed said police did not immediately take the case seriously and did nothing until villagers held protests this past week, including blocking the highway.
On Saturday, they threatened to block it again if police do not show progress in their investigation.
Police officer Abhinav Deshmukh said Friday that 10 teams of 30 investigators were working on the case and that he was confident they would find the killers soon.
On Saturday, a senior police official said that some men were being questioned about the rape and killing of the girls, but that no arrests had been made. The official spoke on condition of anonymity because he was not authorized to speak to the media.
The headmaster of the girls' school was suspended Saturday for failing to inform the family or police that the girls were missing.
Teachers and students had reported to the headmaster that the three girls were not present during lunch on Feb. 14, the report said.
Hundreds of people, including schoolchildren, protested in Bhandara on Saturday, demanding greater safety for women and girls. They shouted slogans against police and district authorities, accusing them of failing to curb crimes against women.