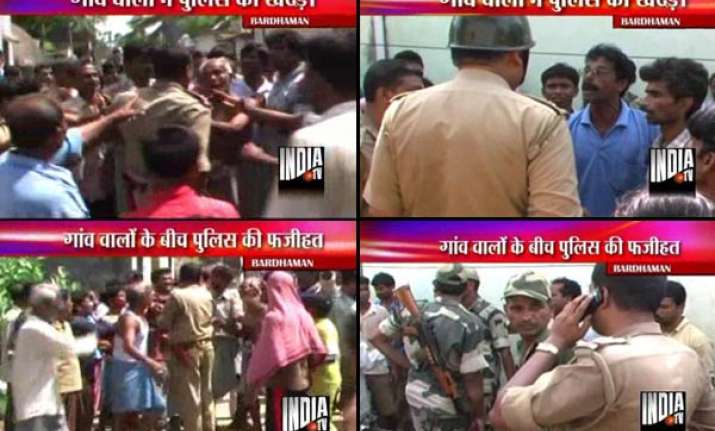 Burdwan, West Bengal, May 24: Angry villagers in Rayna area of Burdwan on Monday bashed up the local police station Officer In-Charge Anirban Basu, after some policemen beat up some youths earlier.
 
The area has been a boiling point for some time over 'domination' attempts both by CPI-M and ruling Trinamool Congress.  On Sunday, some policemen caught hold of some youths and gave them a beating at the instance of some local CPI-M activists.
 
As the Officer In-charge entered the village, it was time for the villagers to take revenge. They bashed up the police official and he had beat a hasty retreat alongwith  his associates.