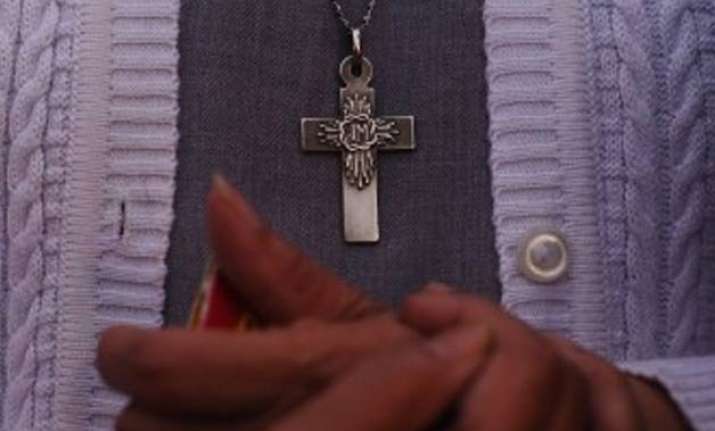 Kolkata: The Central Investigation Department (CID) of West Bengal has managed to convince the 71-year-old nun, who was brutalized in Ranaghat Convent, to give a confidential statement in court.
The nun has however, agreed to testify in Delhi instead of Bengal and which the state CID readily accepted.
The breakthrough came after the CID officers visited the mission and talked to the nuns on Thursday to help it as it could act as clinching evidence in the case. The agency is moving a Delhi court and her statement is expected to get recorded by Monday, said the CID sources.
As per a report in Times of India, the agency will also seek blood sample from the nun which is a legal necessity.
Advocate Milon Mukherjee said that it is not necessary for the statement to be recorded in the court where the trial is on. He said that a metropolitan magistrate or judicial magistrate can also take her statement.
As per the agency, the nun's statement can act as a major breakthrough even as it closes on fugitive suspect Milan Sarkar, a Bangladeshi criminal alleged to be the leader of the cross-border gang that raided the Ranaghat convent.
Sources also claim that Milan was in India till three days after the crime. He was in constant touch with two other key members – Habibul and Aslam. Tracking Milan's call details from the cellphone record of alleged rapist Md Salim, CID believes Milan stayed back to ensure that everyone escaped back into Bangladesh. CID even believes that it could be Habibul who must have rape the elderly nun.
A CID team has reached Ludhiana and taken custody of two Bangladeshi suspects – one of them is Md. Habibullah whom CID suspects to be Habibur.
After having spoken to CBI, the agency has plans to move court for lookout notices against atleast four of the accused who escaped to Bangladesh using genuine passports. Once the orders come through, Interpol has to be brought into the picture.
Sources said that the father-in-law of Salim is an influential member of a political party in Bangladesh. Whenever Bangladesh law enforcement stepped up the heat on Salim or his gang, this leader arranged for them to sneak into India, say sources. CID will brief central agencies on this soon.